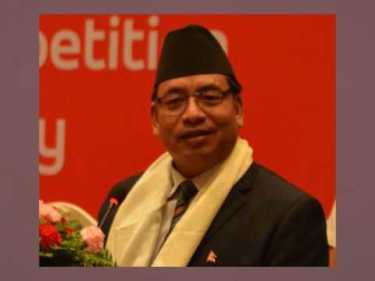 Kicking off the new-year, Nepal's Vice president Nanda Bahadur Pun has urged his countrymen to respect one another's religion. He said every Nepali in Nepal was free to choose a faith of one's choice.
Addressing at a meeting organized by the National Christian Federation Nepal (NCFN), Pun said we are now in a total new space with the promulgation of the new constitution.
"One can follow a religion of his/her choice," he added, according to Kathmandu Tribune.
He urged everyone at the gathering to ignore the differences they see in other religions and instead, show respect. He asked to take the country towards prosperity through the medium of goodwill and reconciliation.
NCFN's president C. B. Gahatraj said the Christians in Nepal have been celebrating the New Year festival with pride with the declaration of secularism in the country.
The chairman of the Christian body honored the vice president in recognition of his role and responsibility in declaration of secularism and to institutionalize it.
The body also honored singer Salomi, who has sung more than 500 hymns about Christianity.