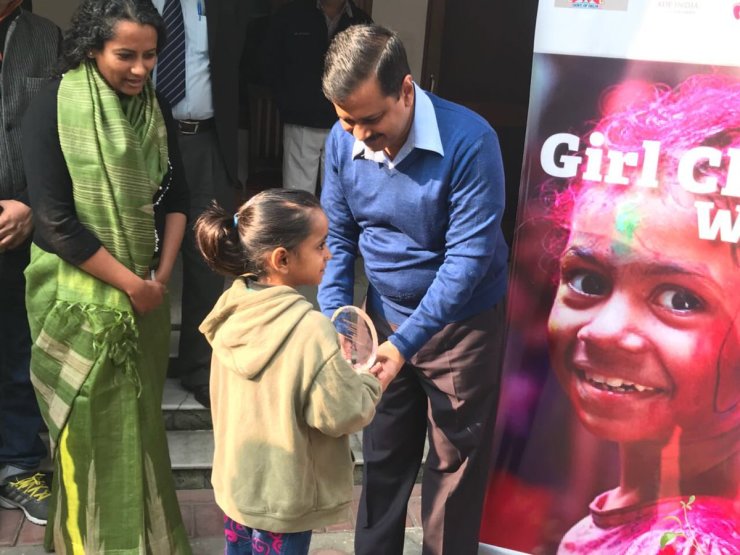 The Chief Minister of Delhi Arvind Kejriwal on Jan. 18 has inaugurated 'Girl Child Week' that will be observed with an aim to create awareness and unite people to stand up for the rights of the unborn girl child.
The event, organized by the Alliance Defending Freedom India (ADF India), an NGO, will conclude on Jan. 24, marking the National Girl Child Day.
"Girls are an integral pillar of society. No nation can hope to progress and aspire for a future of prosperity, joy and fulfillment by discrimination against the women in the society," said Kejriwal, according to a statement released by ADF.
"Only men and women working together, shoulder to shoulder can lead India into a future where each person is able to reach their highest potential. Yet, in spite of this, today we are killing our unborn girls in their mother's womb," he added.
According to Civil Registration System Data, the sex ratio in Delhi at birth has increased to 902 females per 1000 males in 2016 from 886 females per 1000 males in the year 2012.
The awareness week is to ensure that no sex-selective abortion is conducted in his/her family and uniting people to stand up for an equal share for women in family resources.
"The law restricts sex determination during the pregnancy of a woman and Government of Delhi is committed to protect the life of the unborn girl child in the State," said Kejriwal.
"We reiterate our commitment to ensure the strict implementation of the Pre-Conception and Pre-Natal Diagnostic Techniques Act by ensuring regular inspections and decoy operations to catch the violators and also warn unscrupulous doctors and clinics," he added.