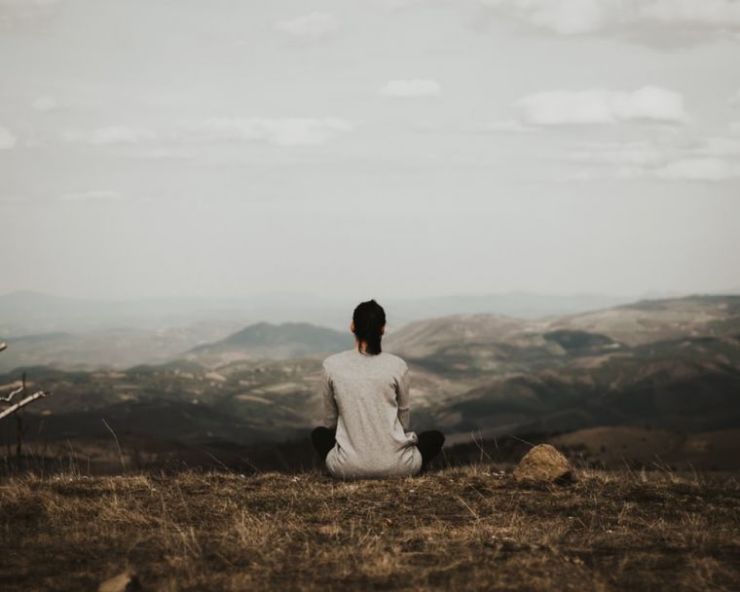 Like many parents of young children, I have watched Frozen 2 multiple times and have unintentionally memorized some of the funnier lines. At one point, when trying to resolve the mystery of the enchanted forest, Elsa asks the snowman, Olaf, to remind her of a theory about water he had mentioned earlier. Misunderstanding, Olaf says "Oh you mean my theory about advancing technology as both our savior and our doom?".
Like Olaf I, too, have a healthy suspicion of technology, but over the past couple of weeks I have seen its bright side, the ways in which it can help and sustain us in challenging times.
Here in my current home city of Chicago, it has been amazing to see the many creative ways in which technology is being used to maintain existing communities and create new ones in surprising ways.
Our school community is offering virtual playdates for children and hangouts for parents. Our church is offering prayer groups via Zoom. Our neighborhood is asking for people to put objects in the window that children can find in a giant scavenger hunt.
But when technology is brightest, its shadow is longest. As good and helpful as all these imaginative ways of building community may be, I think that if we spend all our time using technology to create community, it will end up becoming more 'doom' than 'savior'.
That's not because it is inherently bad but because it will have insulated us from the full experience of being apart, which has its own opportunities and rich rewards. And one of the greatest opportunities of being apart from others is learning the spiritual practice of solitude.
Perhaps it seems odd to suggest that at this time of enforced social distancing what people really need is solitude. Surely people have solitude whether they like it or not? But what social distancing gives us is physical isolation from others, not solitude.
Solitude may emerge out of physical isolation but, because it is a spiritual practice, it requires intentional work. Equating physical isolation or self-distancing with solitude would be like saying that dieting is the same as the spiritual practice of fasting. The difference lies in the intention.
What then is the intention behind solitude? It is the same as all other spiritual practices: to draw closer to God. Or, to put it more accurately, to become more aware of God's presence with us. Spiritual practices do not make God come near but rather help us to tune into God's presence with us.
In solitude, we intentionally withdraw in order to become aware of God's presence with us. This is not to say that we do not become aware of God's presence in community but, rather, that if this is the only place we seek God's presence, we will miss out on the opportunity to be with God, right here and now, no matter the proximity or distance of others.
If you require convincing that this is a good thing, you need look no further than Jesus' example. The gospels tell us that he had a pattern of withdrawing from and returning to community and that he encouraged the disciples to do the same.
Through the ages, the church has followed, trying to strike a balance between community and solitude. The precise reasoning has varied but the underlying understanding has always been that solitude and community need each other and that we need both to be healthy as individuals and as a Church.
Even when we are convinced that solitude is a good practice, it is likely to remain a challenge and for many reasons. These challenges change over time but surely two of the biggest challenges to solitude for us today are busyness and loneliness. Most, if not all of us, struggle with one or other of these. I suspect many of us struggle with both, hopping between busyness and loneliness as though they are two sides of a coin we are flipping. I think perhaps they are two sides of one coin.
Fortunately, solitude is a balm for both busyness and loneliness, albeit one that might sting a bit upon initial application.
On one hand, solitude is a remedy for busyness. It interrupts our tendency to be so wrapped up in what we do that we begin to believe that we are what we do and that our worth is directly related to our productivity and our success.
Sometimes our busyness is a way of avoiding what is really going on within us. Sometimes it comes from our misplaced belief that we must do things for God rather than with God. In either case, solitude makes us pause. It forces us to release our grip on our roles and titles, to drop our masks and to come naked before God.
It can be painful because we might not like what we see. We may realise how wrapped up we have become in our jobs and titles and roles. But it is only by identifying this that we can begin to be transformed. God will always meet us where we are but we must be honest about where that is.
On the other hand, solitude is a remedy for loneliness. Perhaps this is harder to believe. Perhaps one of the reasons solitude has fallen from favour in many denominations is that so many people already feel isolated and lacking community. But solitude is not loneliness. In solitude, we come apart from others to be more intimately present before God. We discover that we are never alone. And once we know we are never alone, even when we are separated from every other person or creature, we need never be lonely again.
How does this happen? Well, we begin with facing our loneliness. Instead of running from it, we welcome it and we sit in it. We wait for God to transform that experience, to give us confidence that God is with us in it, not beyond it but right there in the midst of our loneliness. This is an act of great faith that requires openness and a willingness to wait. And of course we must go gently as God is gentle with us when we turn to God.
Loneliness is incredibly painful and often goes much deeper than we realise. But God promises to be with us as God was with Jesus in his times of abandonment and rejection: when his disciples kept falling asleep even though he'd asked them to stay awake with him and pray; when Peter denied him, not once but three times; when all the disciples ran away at the time of his crucifixion.
We must also remember that Jesus himself is the fulfilment of God's promise to be with us in everything, even our flesh. He is Emmanuel, God with us. We are never truly alone.
So my challenge to you is this: as you enter this time of social distancing and self-isolation, resist the temptation to fill all your time with endlessly creative ways of avoiding the experience of really being alone. Allow yourself to feel the interruption, the loss of connection with your usual ways of being and doing.
Perhaps this interruption or loss of connection manifests as feeling anxious or afraid, or overwhelmed, frustrated or angry. Whatever the case, enter into it prayerfully, asking God to give you the courage to go beneath the surface of yourself and to illuminate what needs to be revealed, transformed or healed.
There are many ways to do this but one of the simplest is to use your senses and your breath to draw you into the present where God is with you and then to sit, silently, open to God who is love, gently releasing thoughts and feelings as they come and returning to your intention to be present. You may feel you are doing nothing but that does not mean God is not!
The gift of solitude is that we do not need to perform or pretend as we so often do in the rest of our lives. We let go of our compulsion to manage and control and we open ourselves to being made whole.
As we do this, we are transformed into the people we were always made to be. Because we have entered into the depths of our human condition and have not hid from the pain that we carry, we become more compassionate. Because we become aware that we are broken and in need of grace and healing, we become less judgemental and more forgiving. Because we become aware that we are held secure in love, we become more patient and gentle and more able to hold things lightly.
This happens slowly and over time but, little by little, through the balm of solitude, we are made balm for our world.
Jennifer Goodyer is a writer and artist living in Chicago. She is training to be a spiritual director. Follow her on Twitter @goodyerjen