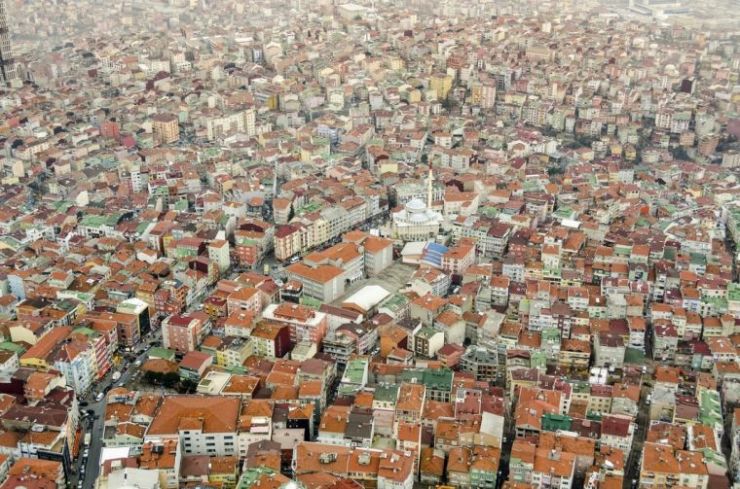 Christians in Turkey are experiencing a "climate of hatred" that has blamed them for the coronavirus pandemic, Christian broadcaster SAT-7 has warned.
It said there had been an increase in attacks on churches in recent months.
In one incident in Istanbul, the suspect in an arson attempt at an Armenian church on 10 May said he wanted to set it on fire "because the trouble of coronavirus came to us because of them", SAT-7 reports.
In another incident in the city, a church was vandalised and had its cross removed.
"We are concerned by the recent rise in threats and attacks against Christians and minority communities," said Melih Ekener, Executive Director of SAT-7 TÜRK.
Presenter Senem Ekener said the increase in violence was "not an artificial situation".
"We know firsthand the climate of hatred and its devastating effects both on Turkey and on the churches exposed to it. We hope and pray these attacks will not be repeated," Ekener said.
The warning from SAT-7 follows a statement released by the Association of Protestant Churches in Turkey last month decrying discrimination towards Christians and minorities.
"We reproach these acts directed against Christians and minorities, which are intended to create an environment of hatred and to make people feel insecure in their own homes and places of worship," it said.
This week, International Christian Concern said that the perpetrators of attacks on Christians and churches in Turkey often "escape justice."
"Turkish media also perpetuates and even encourages these incidents, making it even more common for justice to remain fleeting," it said.
"Turkey's media is mostly state-run and it frequently posts hate speech directed toward Christians, Jews, and other religious minorities. These instances of hate speech are often linked to an increase in persecution incidents."