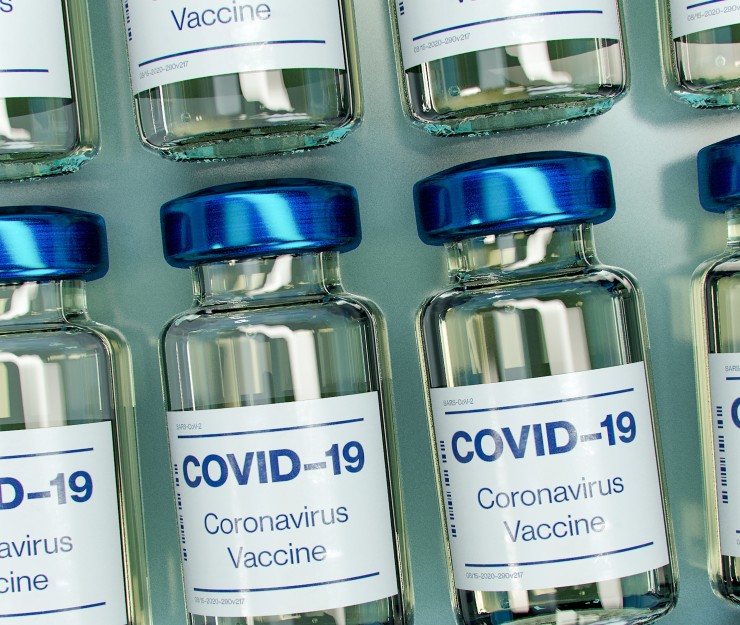 On March 4, the president of the Catholic Bishops' Conference of India (CBCI) received the first dose of COVID-19 vaccine after inaugurating a designated vaccination center at the Holy Family Hospital in Bandra, Mumbai.
Cardinal Oswald Gracias officially opened the vaccination center that kicked off the second phase of the vaccination campaign for senior citizens and people with comorbid conditions.
"I was privileged to begin this, as India begins its next phase of coronavirus vaccination, with the government allowing charitable hospitals to join the vaccination drive," the cardinal told AsiaNews.
Stressing on the importance of the vaccine, the cardinal said, "This is so important for our people and not only for ourselves as the Holy Father says, but also for others. We owe it to God to protect our lives. That is our moral obligation, to take care of ourselves. Also, as the Holy Father says, it is an act of charity so that others are not affected."
He complimented the Holy Family Hospital for their systematic and orderly arrangement. "Everything was very smooth and well done: registrations, data storage, actual vaccination. There was only half an hour's wait," he said.
According to the Christian leader, the vaccination was simple and painless. He felt no discomfort.
He encouraged everyone to get the vaccine and said, "There is no need for anyone to fear."
In addition, the CBCI president praised Prime Minister Modi for the COVID-19 vaccine initiative.
"As President of the CBCI, I wish to convey to our honourable Prime Minister my appreciation of his thought for the weaker countries, the poorer and needy countries. This is truly a sign of fraternal solidarity. All of us are one family under God and we must help one another."
"Our Honourable Prime Minister's commitment to vaccine equity is a marvellous example. Indian vaccines are distributed worldwide, particularly to low-income countries, supplying more than 60 per cent of vaccines in the developing world," he added.
The cardinal also thanked the Maharashtra government for the support. He urged people to get the vaccine since there are currently enough vaccine supplies.
The president also discussed how much he remembered the poor and rural areas in an interview with AsiaNews. He expressed his concern for them by saying, "I am most worried about them."
He said that he had informed the director of the Catholic Hospitals of India (CHAI) of his intention to ensure that the COVID-19 vaccine reaches rural areas. The cardinal said that if possible, he would educate the people in order to raise public awareness and confidence in vaccines.
Cardinal Gracias concluded by urging everyone to get vaccinated. "So go ahead. Get vaccinated. It is good for you, good for your family. It is good for the city, good for our country. It is good for society and good for the world. It is our moral obligation."