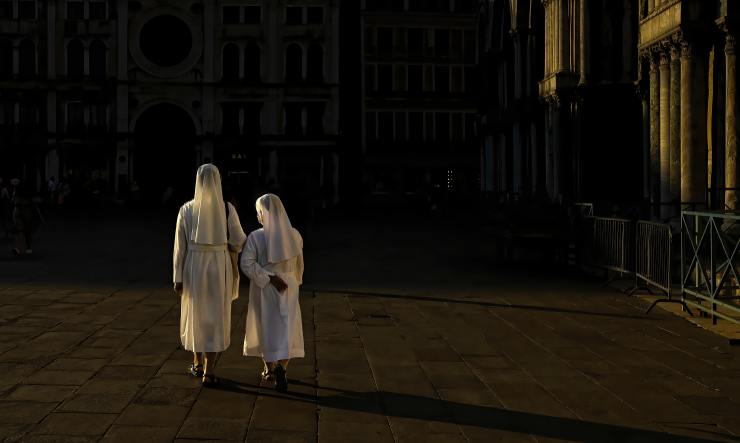 Two Indian nuns from the Missionaries of Charity congregation who have been stranded in Ukraine have chosen to stay and help the people of war-torn Ukraine in whatever manner they can as the Russian army prepares to invade.
Sisters Rosela Nuthangi and Ann Frida from Mizoram have voiced their determination to remain in Ukraine, risking their lives to aid refugees fleeing the violence and the injured.
"The sisters have informed their relatives of their safety in spite of the challenging times," according to a message from Father Felix Anthony, the public relations officer for the North East Regional Bishops' Council.
Archbishop John Moolachira, President of the North East Regional Bishops' Council, said that the nuns showed little interest in taking advantage of the Indian government's plan to evacuate its residents.
"I am not surprised that two religious women Sisters of the missionaries of Charity who are working in the war-ravaged Ukraine are not leaving the country in spite of the great danger to their lives," he said.
"Every consecrated person cares more for the lives of their fellow men and women than that of their own. They would consider it cowardice and unbecoming of their call to flee when the people under their care need their help, prayers and support the most," he added.
Christian leaders pray that the two nuns are safe and that peace and normalcy return to Ukraine, Russia, and the rest of the world.