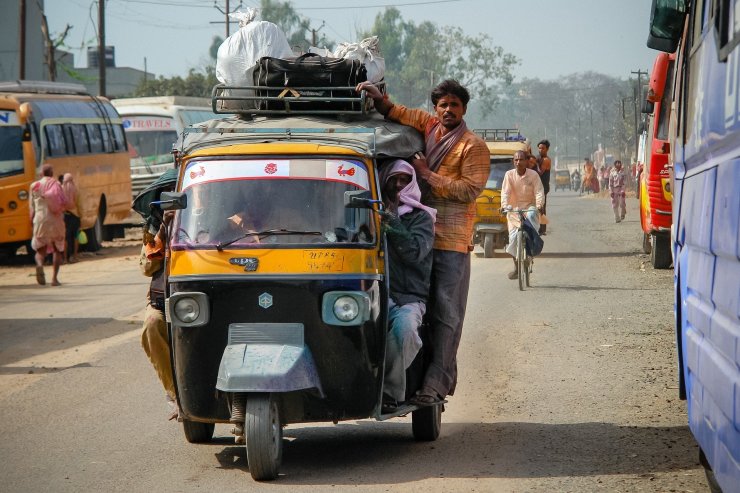 Following Uttar Pradesh and Madhya Pradesh, the state government of Gujarat is considering implementing a new anti-conversion law to strictly thwart "love jihad," reports from the Times of India suggest.
For nearly two decades, Gujarat has been among the list of states that have enacted an anti-conversion law. Its 2003 Freedom of Religion Act criminalises religious conversions carried out through fraudulent means, force or allurement.
The state's government sources told the Times of India that Gujarat's "existing law has a provision to act against a person who indulges in forced conversion in the name of love or marriage. However, the state government has been seeking feedback from elected legislators as well as groups from society on whether there ought to be stricter provisions to contain 'love jihad'."
Uttar Pradesh and Madhya Pradesh enacted anti-conversion laws in late 2020 and early 2021 to counter fraudulent religious conversions. Similar BJP-led states also use the spectre of mass religious conversions to pass laws that limit the religious freedom of an individual. In addition, Christians and Muslims are often accused of mass converting poor Hindus to Christianity and Islam by fraudulent means.
The 2011 census data, however, shows that no massive conversions have occurred over the years and that Christians make up just 2.3 percent of the country's population.
In states like Chhattisgarh, Himachal Pradesh, Arunachal Pradesh, Uttarakhand, Jharkhand and Odisha where the anti-conversion law is already enacted, religious minorities face extreme violence.
Furthermore, religious persecution has skyrocketed since the BJP took power in 2014, with radical Hindus using mass religious conversions as one of the reasons for targeting and abusing Christians.