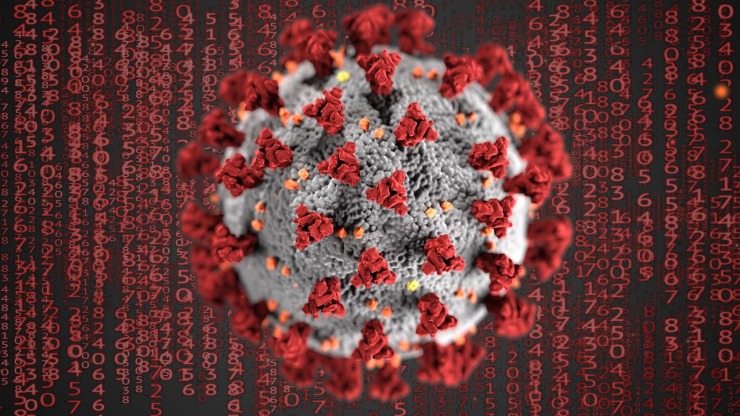 India has seen over 2,00,000 COVID-19 cases, with over 1,000 deaths in just 24 hours, breaking all previous records since the outbreak started in March 2020.
The second wave of infection is causing more concern because it is spreading more rapidly than the first wave, with various strains now affecting babies and children as well.
As more people test positive, the demand for health-care services is growing. Hospitals are rapidly becoming overcrowded. Long queues of patients are forming outside of emergency departments waiting to get treated. There aren't enough beds. Oxygen is in short supply in intensive care units. Ambulances are unable to respond to emergency situations because they are already full.
"Our hospitals do not have space for fresh admissions," said Bishop Jose Chittooparambil of Rajkot in Gujarat, one of the worst-hit regions.
"The situation is very bad here. Our hospital beds reserved for COVID patients are full and we are trying to add more beds to accommodate critical patients."
According to Father George Kannanthanam, national secretary of the Catholic Health Association of India (CHAI), "People have lost their confidence."
He told UCA News that "The situation seems to be more critical than the earlier outbreak and we can defeat it only with strong willpower."
A health worker from a Catholic hospital in Madhya Pradesh, who wished to remain anonymous, said that the "Situation in many parts of the country is such that hospitals are full and ordinary people have no one to look for other than God."
Although hospitals struggle to cope with the influx of patients, crematoriums are no exception. In most of the affected areas, cremation facilities are unable to meet the demand. The long wait is exacerbating the grief of families and friends who have already lost their loved ones.
Approximately 114 million citizens have been vaccinated so far. According to current estimates, the Serum Institute in Pune and Bharat Biotech produce 2.4 million doses of vaccine per day. To meet the rising demand, India will import Sputnik V vaccine from Russian, which is expected to be available after mid-May.
Despite the surge in infections, people are ignoring COVID-19 protocols and attending mass religious festivals and political rallies.
The Kumbh Mela festival has drawn hundreds of thousands of pilgrims to Haridwar. According to the most recent reports, COVID-19 has taken the life of a seer, and 80 other holy men have tested positive for the virus. Negligence at a time when the infection rate is at its peak is inevitable. The question of what will happen when all of the pilgrims return home has become a matter of concern to many.