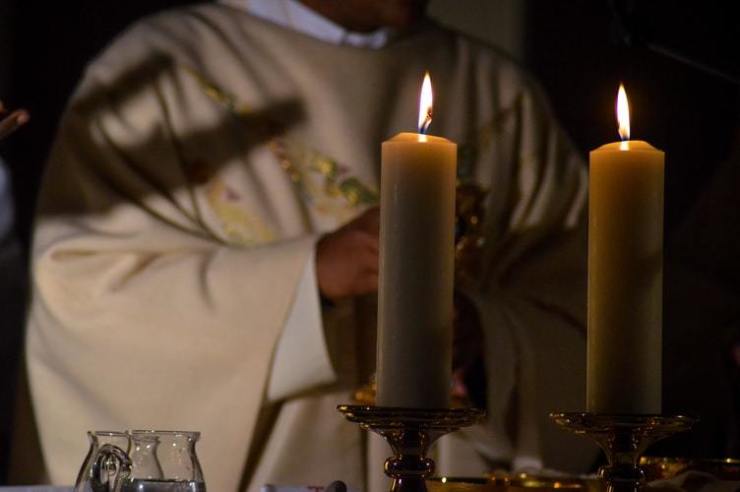 The Catholic Church in Kerala is all set to build the first gas-based crematorium in Thrissur, predicting it would become an acceptable form of funeral among the Catholic community in the state.
For several decades, Catholics have followed the tradition of burying the dead. However, the lack of land to open new cemeteries and the recent pandemic have led to a rising number of people in the state turning to cremation as an alternative funeral method over burials.
While the Vatican, the headquarters of the Catholic Church, lifted the cremation ban in 1963, theologians have noted that cremation is upheld by the Vatican as long as those practicing it do not denounce the central principle of the resurrection of body and soul.
Furthermore, the Catholic law mandates that the cremated ashes be deposited in holy places such as the church burial ground and not distributed in the sea or stored at home in urns.
Archbishop Andrews Thazhath of Thrissur urged Catholics to choose the cost-effective cremation over traditional burial.
In fact, he was the first priest in the nation to approve cremation of Catholics who died from COVID-19.
On February 8, Archbishop Thazhath and other senior priests in the district laid the foundation stone for Damian Archdiocesan Cremation Center in Thrissur.
During the ceremony, the priest remembered many Catholics who wanted to cremate the victims of COVID-19 and said that the crematorium is "the need of the time." 
Although several dioceses in Kerala approved the cremation of COVID-19 victims in parish cemeteries, no diocese mentioned building a permanent crematorium.
According to Father Simson Chiramel, director of Damian Institute, "Cremation is a very environment-friendly, hygienic and cost-effective method."
"We have already cremated 29 persons who died of Covid-19 on our campus. The pandemic has changed our life and its perspectives," he told UCA News.
It is in Father Chiramel's leprosy rehabilitation center and hospital in Mulayam that the new electric crematorium is being built.
He believes "it is time we adopted a more convenient method to dispose of the bodies of our dear ones" because cemeteries have no space and "many parishes are finding it hard to get land for cemeteries."
"Cremation is nothing new in the Catholic Church and is commonly practiced in many European countries," he said, adding that "the Church permits cremation provided it is not done to demonstrate a denial of faith in the resurrection of the body." 
The idea of cremation was rejected by many Catholics, claiming that the Catholic church followed the rituals of Hindus, who mostly cremate their dead and immerse the ashes in rivers they consider sacred.
Mary Regina, secretary of the archdiocese pastoral council, believes that cremation will soon become an "acceptable form of funeral among Catholic Church members in Kerala."