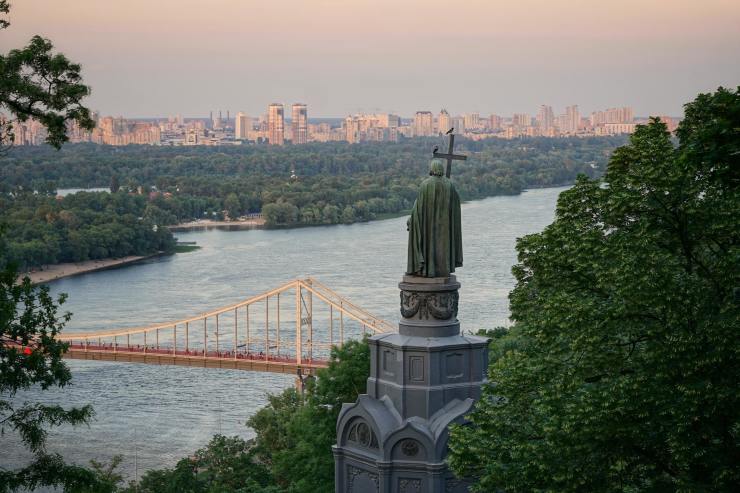 As Russian troops continue to invade Ukraine, Pope Francis prayed for peace and a ceasefire.
According to the Ukrainian Embassy to the Holy See, Francis called President Volodymyr Zelensky on Saturday and expressed his sincere sadness for the unfortunate events in Ukraine.
President Zelensky thanked Pope Francis for praying and stated that "The Ukrainian people feel the spiritual support of His Holiness," The Catholic Telegraph reported.
Pope Francis was joined by the Latin-rite Catholic Bishops' Council of India in encouraging people to pray and fast for peace between Russia and Ukraine.
As disciples of the Prince of Peace, we cannot stay indifferent to this tragic situation; we must "arm ourselves with the spiritual weapons of prayer and sacrifice," said Archbishop Filipe Neri Ferrão of Goa and Daman, president of the head of the Conference of Catholic Bishops of India (CCBI).
Pope Francis has issued a global invitation for the next Ash Wednesday, March 2, to be observed as a day of fasting and prayer, especially for peace in Ukraine and Russia.
"In solidarity with the pope, I too urge you to lead your local churches, your clergy, religious and the lay faithful to spend this day in prayer and fasting for the end of the violence which is afflicting the Ukrainian and the Russian people," said Archbishop Ferrão.
"As we enter the Lenten Season, let us remind ourselves that only Christ can deliver us from the clutches of the evil One, whose chief strategy is to sow disunity and discord among peoples and individuals. May our prayer and sacrifice help combat and vanquish the forces which seek to divide the human family and instead promote conflict and warfare," Archbishop Ferrão said in a statement.