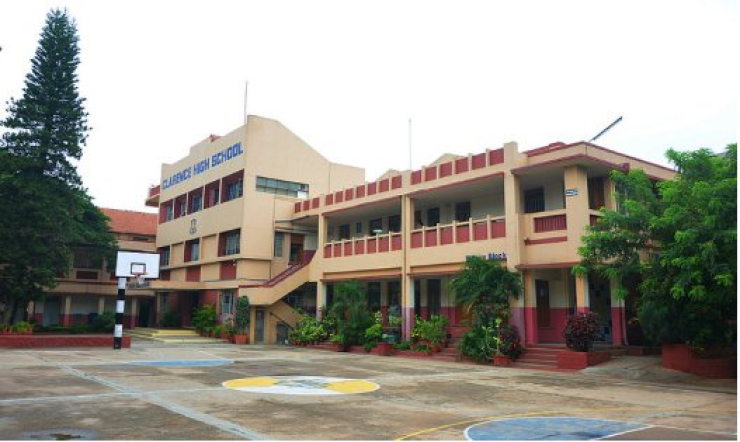 The Karnataka government has claimed to have launched an investigation into a Christian institution in Bengaluru after the school was accused of requiring students to take Bible classes.
The archbishop of Bengaluru has refuted allegations of forced religious conversion at the Clarence High School, and urged the state government to investigate how many students in Christian institutions have converted to Christianity in the last 100 years.
"These allegations are false and misleading," said Archbishop Peter Machado.
The school came under criticism after it was discovered that their registration form included a paragraph asking non-Christian families for permission to allow their children to take Bible classes.
The Bible classes, according to the school, are not religious instruction, but rather a way to impart moral guidelines, which many Muslim, Hindu and other non-Christian families appreciate.
The school's policy is now being questioned, despite the fact that it has been in existence for years and has never caused any issues for non-Christian students.
According to a school official who requested anonymity, the school has the right to teach its scripture to its students because more than 75% of the students are Christians.
"We don't force any non-Christian to attend moral classes or bring a Bible to the school and still we are being falsely targeted and harassed," said the official.
Clarence High School was founded by English missionaries in 1914 and is more than 100 years old. "No complaint of conversion was made any time against this school," Archbishop Machado said in a statement last Tuesday.
"The school has justified that moral education, based on the examples of the Bible, cannot be considered as forced religious education. The institutions run by other religious sects also give religious instruction based on their sacred books. It is extremely unfair to target only Christian institutions, and whatever good is being done is labeled as forced conversion," he continued.
"Being a Christian minority school, it is within the rights of the management to conduct Bible or religion classes for Christians outside of the school hours," he explained.
"Therefore, using the scripture books in minority schools to promote moral and ethical values cannot be considered as forcefully alluring the students towards their religion. The freedom of the parents to choose the school is as important as the prerogative of the management to convey certain concepts of moral rectitude and good behavior in society. This cannot be interpreted as forceful conversion," the prelate added.
If the investigation finds any of the charges relating to religious conversion or obligatory Bible reading to be true in the last 100 years, Archbishop Machado stated he will take action.
The Christian leader expressed that he is "very hurt" to know the education department has launched an investigation into whether Christian schools use the Bible or teach religion.
"We can bravely say that no student of other religion has become Christian in our school," the archbishop told the media on Thursday.
"We are responsible people," he told UCA News on Friday. "We know what we do in our ministry of education. We request the government to trust us and leave us in peace."