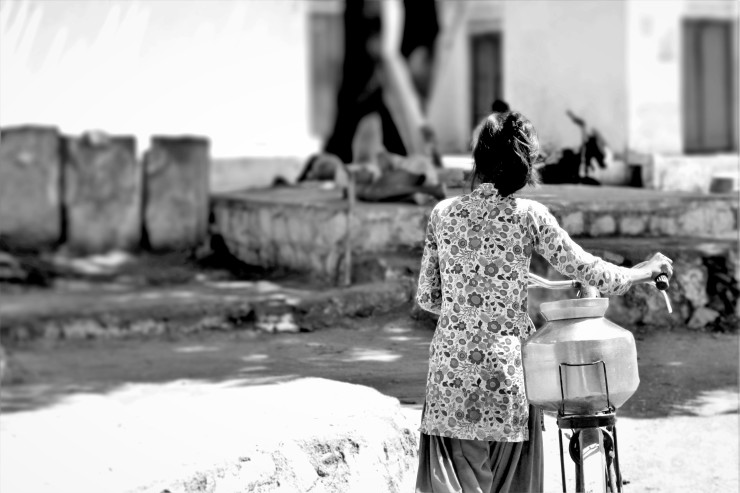 A 25-year-old Christian woman from Madhya Pradesh's Jhabua district was refused a job opportunity because of her religious beliefs.
According to reports from the International Christian Concern (ICC), Shanthi (name changed for security reasons) recently lost her job after the radical Hindu nationalists from her village placed pressure on the potential employer to not to hire her.
"My illiterate parents invested so much in my education, perhaps beyond their capacity, hoping I would get a decent job," she told ICC. 
Only Shanthi was able to attend college out of the seven siblings because her parents could not afford to provide a good education for their other children. They hoped that once she got a job, their family's situation would improve.
Shanthi's dedication paid off in February when she was selected for an administrative role with the local government based on her excellent academic results.
"I was anxiously awaiting my official appointment letter. I was selected because they were giving the job based on academic merits," she told ICC.
However, things quickly changed when word of her selection reached the rest of the village.
Shanthi's village president and a few other RSS leaders objected to her appointment and pressured the recruiting officer to reject her because she is a devout Christian who attends church.
She told ICC that the hiring officer urged her to seek advice from a higher authority at the district level to see if she could still be hired for the position.
"I was shocked when I found out that the RSS leaders and village president had already been to the district office to block my appointment," she said. "It was hard and very disappointing to give up on this job."
Shanthi knew she could take legal action to get the job but decided against it because she did not want to destabilize the local church and bring greater persecution to her community.
"It would give the anti-Christian thugs a reason to cause more trouble for other Christians," she said.
She bore a heavy heart because her parents sacrificed a lot to fund her education. But was deeply comforted when her parents told her "not to worry about the job."
"They said we were not going to compromise our faith for any reason. We will continue to serve Jesus even if a good job is taken away," the 25-year-old testified.
Despite hearing frightening news about Christians being persecuted and churches being shut down, Shanthi told ICC that she trusts in the Lord and believes that all of their "lives are in God's hands."