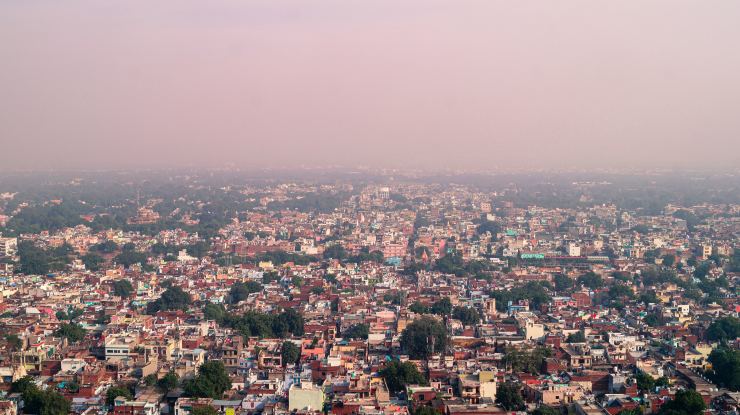 In a Washington Post article titled Identity, not ideology, is moving the world, political analyst Fareed Zakaria noted that while a healthy nationalism has historically contributed to the expansion of liberty and democracy, there is a global trend where right-wing figures are meeting people's need for stability and identity in a rapidly changing world. Zakaria described this force as "a strange mixture of insecurity and assertiveness" among those in positions of power. In India, the rise of the Hindu right wing has faced criticism, with concerns about increased mob violence against religious minorities and the normalisation of hate speeches targeting Christian leaders and institutions through mass media. Fortunately, in April 2023, the Supreme Court of India recognized hate speech as a serious offense that could threaten the country's secular fabric.
In August 2023, Justices Sanjiv Khanna and SVN Bhatti emphasised that any reluctance to act against hate speeches would be viewed as contempt of the nation's highest court. Unfortunately, these directives continue to be disregarded by organisations and individuals, including the "Legal Rights Observatory" (LRO) and authorities like Priyank Kanoongo, Chairperson of the National Commission for Protection of Child Rights (NCPCR), who employ platforms like Twitter to defame Christian and Muslim leaders. Dr. Ajai Lall, Director of Aadharshila Sansthan in Damoh, Madhya Pradesh, exemplifies the oppressive conditions resulting from social structures and institutions operating under the guise of Hindutva-dominated politics. Illuminating this structural violence against Christians in India is crucial to fostering liberatory solidarity, an urgent need of the hour.
During the peak of the pandemic in India, Dr. Ajai Lall played a pivotal role by establishing the only functioning oxygen-generating plant in the entire Damoh district, Madhya Pradesh. His Mission Hospital has saved numerous lives over the years, providing critical services in rural India during a time of national crisis. On August 15, 2022, as India commemorated its 75 years of Independence, the Chief Minister and local authorities recognized Dr. Lall and other Christian leaders for their exceptional collaboration with the government in the realm of social service. However, this commendation did not sit well with local extremists driven by narrow populism. Hate speeches inundated social media, newspapers, and local broadcasts, targeting Dr. Lall with abusive language and actions. This assault not only violated Dr. Lall's dignity and personhood but also left his entire family questioning their safety in a climate of mob mentality. Breaking the silence surrounding this trauma is a crucial step toward healing.
Following this agitation, articles emerged in local media and social platforms, branding Dr. Lall and his brother as "chor" (thief in Hindi) and falsely claiming that a First Information Report (FIR) had been filed against them by Hindu extremists. This FIR was lodged because the Lall brothers sold a piece of residential land inherited from their father, the Late Rev. Dr. Vijai Lall. The buyers chose to use the land for a business venture, making them responsible for any additional taxes, not the Lall brothers. In a court order on September 30, 2022, the judge emphasised that the same authorities who praised and honoured the brothers for their social work should not come against them without proper evidence and grounds. The judge also recognized the vulnerability of Dr. Lall's brother, Mr. David Lall, a senior citizen who had undergone a triple bypass cardiac surgery and should not be subjected to suffering without criminal grounds.
Despite a thorough judicial inquiry that debunked all allegations against Aadharshila Sansthan, Damoh, the Children's Home continued to face weekly inspections and inquiries. These relentless efforts sought to find faults in an environment where children are nurtured to become independent professionals contributing positively to society.
Government agencies pressed Dr. Lall for the names, addresses, and bank account details of every child supported by the organisation since 2008. On November 9, 2022, Dr. Ajai Lall faced mental, emotional, and verbal abuse from DSP Lalit Kashyap during an interrogation in Jabalpur, Madhya Pradesh. Dr. Lall reminded DSP Kashyap to uphold Indian culture by basing discussions on documentary evidence and urged the young officer to show civility when speaking to someone of his father's age.
On November 13, 2022, Kanoongo, of NCPCR, conducted an inquiry against the Children's Home in Damoh, Madhya Pradesh. He verbally abused the staff, who patiently presented all paperwork in compliance with government norms. The trauma inflicted on the children by his aggressive behaviour, loud voice, and harsh words reduced them to tears. Such conduct from a government authority figure, especially towards children and female staff, is inexcusable. Furthermore, Kanoongo continued his efforts to harass and accuse religious minority leaders and institutions based on false information.
During the same month, threats loomed over the Mission Hospital in Damoh, with Hindutva extremists seeking to vandalise the property. They argued that it should not be entrusted to Christians but should be seized by the government from the missionaries. When Indians are coerced into adopting a singular Hindu identity, it clashes with their individuality, personal beliefs, and legal rights within the policy framework. The socio-cultural dimensions of structural violence disempower victims, diverting them from constructive societal contributions, while inflicting emotional, mental, and physical harm until they reach a breaking point. This violence against religious minorities encompasses not only physical but also psychological and cultural aspects.
Towards the end of 2022 and the beginning of 2023, Bal Bhavan, the Children's Home in Damoh, Madhya Pradesh, came under attack from local Hindutva extremists like Deepak Tiwari, a member of the Child Welfare Committee (CWC). Tiwari displayed apathy toward the emotional, physical, mental, and intellectual development of the children. Since its establishment in 2005, Bal Bhavan has provided a nurturing environment where children have been educated and trained, enabling them to pursue careers as physicians, nurses, tech professionals, and social workers. Regrettably, regressive religious-based politics has led figures like Kanoongo and Tiwari to ignore the actual welfare of the children, instead choosing to vilify leaders from religious minorities.
Between August 15, 2022, and August 15, 2023, government agencies conducted 41 in-person inspections and 24 written inquiries to harass and scrutinise the institution. These constant intrusions not only inflicted unnecessary mental and emotional trauma on the staff but also disrupted the children's sense of security in their home.
The cancellation of the application for the renewal of the registration of Children's Home run by Aadharshila Sansthan in Damoh further compounded the challenges faced by the institution. The registration, initially granted jointly for both boys' and girls' homes on December 28, 2006, was subsequently renewed on December 5, 2012, and February 27, 2018, for a period of five years. Unfortunately, the registration for both homes was terminated on August 14, 2023. The District Program Officer, Women and Child Development, Damoh, conveyed this information to the institution on September 5, 2023. The institution promptly submitted an application on January 18, 2023, for the joint renewal of the children's home registration. In response, the District Program Officer directed on January 31, 2023, to submit separate renewal applications for the boys' and girls' homes. The institution complied on February 6, 2023, by submitting the proposal for separate registration and renewal. Nonetheless, the Women and Child Development Department, Ministry, Ballabh Bhawan, Bhopal, ordered the termination of the registration of the children's home on August 14, 2023.
In light of these developments, a writ petition number 23748/2023 was filed in the Honourable High Court, Jabalpur, challenging the termination of the registration of the children's home. On September 15, 2023, the High Court granted an order to maintain the status quo regarding the registration/renewal of the children's home.
On September 21, 2023, the High Court declared that the next hearing would take place on September 25, 2023.
On September 16, 2023, the newspaper "Dainik Bhaskar" published an article in Hindi titled "Children lying unconscious in an intoxicated state at Damoh railway station. The team of the Child Welfare Committee has not done an inspection for the last three months," highlighting an incident where children were found in an intoxicated state at the railway station. The same week, another article titled "Hundreds of children of Eklavya Residential School fell ill: The Divisional Commissioner suspended the Principal and the Collector suspended two Superintendents, the condition of the sick children is out of danger" was published in Hindi, reporting an episode where over a hundred children suffered from food poisoning in a government-run institution. These incidents shed light on the petty politics not only targeting religious minorities but also traumatising innocent children.
Structural vulnerabilities necessitate a reevaluation of actions and interventions by agencies, as authorities can either enhance or limit social marginalisation. Those opposing structural violence contend that one's sense of identity and belonging should transcend socio-religious labels. Indians are prompted to contemplate these questions with each victory against advocates of structural and discriminatory violence. The reality is that amidst the nation's faltering healthcare infrastructure, Christian leaders are striving to establish reliable healthcare services. In the midst of an economic crisis, they are constructing schools and vocational training centres. And in the face of unequal valuations of human worth, Christian leaders are providing essential resources to those often marginalised by society. Despite these efforts, Christian leaders find themselves targeted by structural violence from Hindutva extremists. Thankfully, higher courts have maintained an impartial stance in upholding truth and integrity despite political pressures. Dr. Ajai Lall's struggles mirror those of numerous leaders. Over the past decade, India has witnessed student protests, farmer's protests, violence in Manipur, public instances of molestation and humiliation of women, and even mistreatment of national-level female champions. Despite the violence, abuse, and false accusations, Christians persist in spreading the message of restoration to the spaces that need the Light of Christ. Perhaps this transcends right-wing or left-wing politics. Maybe these struggles implore individuals from diverse backgrounds to stand in solidarity amid the chaos and cultural exchange, for Christ's sacrifice meets the needs of a weary world.