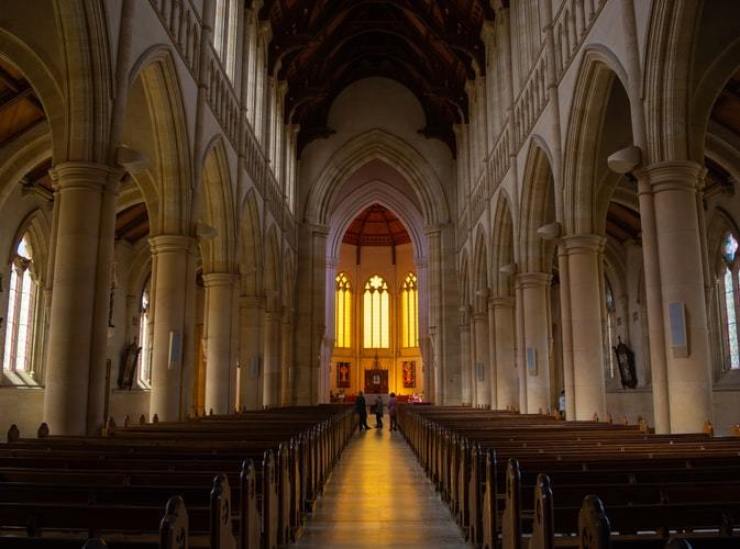 In his most recent statement, Maharashtra Chief Minister Uddhav Thackeray said religious places of worship across the state will be reopened from November 16 with strict safety protocols.
When the coronavirus pandemic broke in the state, Mumbai recorded the highest number of cases. Since then, all the worship places in the state were closed for over seven months.
But the chief minister's decision to reopen worship places was greatly welcomed by Christian leaders.
Archbishop Felix Antony Machado of Vasai said, "I was impatiently looking for this day."
Cardinal Oswald Gracias, the archbishop of Bombay, instructed parish priests in the archdiocese to keep the churches open for individual prayers for three hours in the morning and three hours in the evening.
But as per the government statement, worship places can open only if they are outside Covid-19 containment zones. Therefore, the timings will be decided by the local authorities.
"We are delighted that now we can pray in our churches in a group and individually. However, we don't want to risk the life of people. Therefore, the cardinal has instructed to not start community prayers instantly in churches," Father Nigel Barrett, the cardinal's spokesperson told UCA News.
"As the Covid-19 threat is very much alive, we don't want to do anything that can threaten the safety and security of our people and others around us," the Christian leader added.
According to the protocol, all the visitors will be scanned for body temperature and only those who are asymptomatic will be allowed inside places of worship. Everyone must wear face masks and practice social distancing strictly. The devotees will be allowed to enter places of worship in a staggered manner.
"Now we will have to put in place Covid-19 protocols to ensure that our places of worship do not spread the pandemic as we have been exemplary in the fight against the Covid-19 virus in the state," Archbishop Machado, the secretary-general of the Catholic Bishops' Conference of India, told UCA News.
"The government has trusted us in allowing to open religious places, and now it is our responsibility that we don't spread it," he said.
Currently, India holds the second position after the USA with approximately 8,873,994 COVID-19 cases.