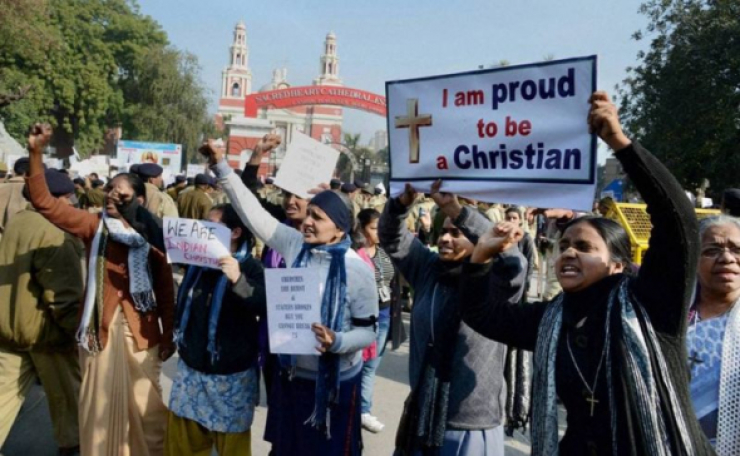 Four Christians were arrested and then released in Uttar Pradesh on charges of forced conversions.
The incident took place in Kasimabad, in the district of Ghazipur in recent days, but it was only reported on Jan. 7. The detainees are Sonu Kumar, Rakesh Maurya, Satnam and Shribaghwan aka Munna.
Sajan K. George, president of the Global Council of Indian Christians (GCIC), condemned the detention of Christians and said, "In 2018 so many pastors were harassed. 2019 does not bode well ".
He said that the men were arrested on the false charge of conducting "forced conversions" in the village and organizing prayer meetings without permission.
"They were placed in custody - he reports - while some rightwing activists accused them before the police of carrying out missionary activities," he added, according to AsiaNews.It.
The police interrogated the Christians before releasing them the same evening.
George said that "Christians enjoy the constitutional right of worship and prayer. They were not doing anything illegal, nor did they disturb public order."
He added that in 2018 "many Pentecostal pastors were harassed, intimidated and arrested for no reason. On the contrary, their torturers enjoy the protection of the administration and remain unpunished. 2019 does not herald any good for Christians in India."