Is the internet changing our brains? At least one writer thinks so. In The Shallows, Nicholas Carr argues that not since Gutenberg invented printing has humanity been exposed to such a mind-altering technology. Our brains are being rewired, so that instead of engaging deeply with ideas we skip over their surface, acquiring a superficial understanding which we mistake for knowledge
It's an idea that resonates with Krish Kandiah, founder of the Books for Life initiative aimed at getting Christians reading again – or rather, at getting them to read books. Because, he tells Christian Today, it's not that they've stopped reading – it's just that they're reading different things.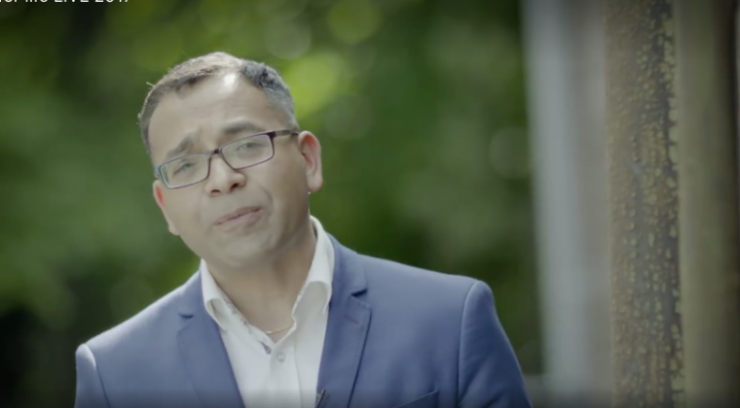 'Christians are reading blogs, Twitter, Facebook – it's great to be involved in that,' he says. 'But there's something different about reading long-form books. There's a process books have gone through – they aren't just dashed off in the middle of the night, editors have been involved, they've been crafted. So the long-term transformative impact on people is greater.'
On his Books for Life website Kandiah hosts interviews with significant authors about the books that have influenced them.
'Talking to people like Matt Redman, Tom Wright and Christy Wimber – they all point to the influence books have had on their lives and say they wouldn't be the leaders they are today without them.'
Partly, he says, this is because of the way the web works – we learn to scan a lot of information very quickly, and that can be very useful. But we approach books with a different attitude. Kandiah likens it to the revival in vinyl for music-lovers – we know we have to get up and turn the record over. It adds a value to the experience and helps us focus on the content.
He quotes Christy Wimber, who says: 'If I'm not learning, I'm not leading.' Whatever feeds leaders, feeds their people, he says: 'We need to be resourcing ourselves to resource other people. There's a certain responsiblity about keeping our minds and hearts nourished. It doesn't have to be through reading – it could be through podcasts or small groups. They're all good, but reading is an important way for a large majority of people.'
Books for Life has two main thrusts. One is through videos and 'surgeries' – blog posts on themes linking to good books on relevant issues – aimed helping to 'set a new normal about what leaders will do to be useful for the Kingdom'.
The other is through a major live event featuring authors speaking and being interviewed at Cheltenham's Trinity Church. Appropriately, it's timed to coincide with the town's world-famous Literature Festival and this year takes place on Tuesday, October 10. The line-up this year includes children's author Bob Hartmann, Messy Church pioneer Lucy Moore, Romance Academy's Rachel Gardner, Katharine Welby Roberts on 'What does God have to say about mental health?' and Prof Alistair McGrath on 'Enriching our vision of reality'. Tickets can be booked here.
'If you're struggling to get into reading, come and catch the enthusiasm,' says Kandiah. We'll have people from right across different expertise levels, denominations and "tribes" – it will be a really inspirational day.'