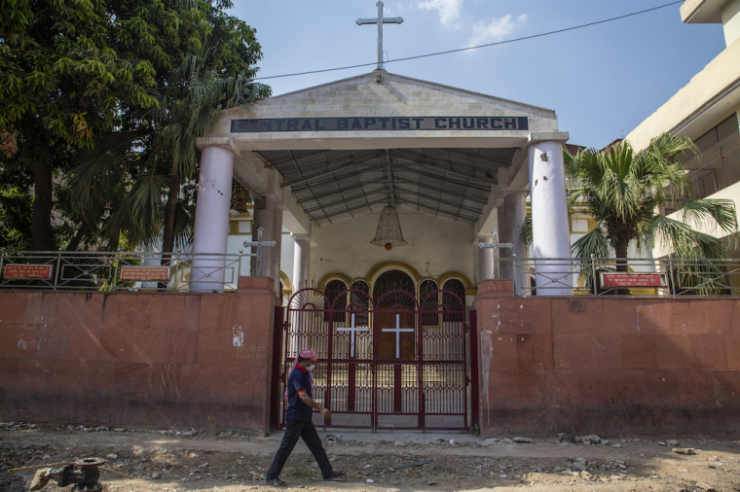 A house church in Tamil Nadu was forced to close after local officials demanded the church pastor to not hold any worship services.
According to pastor John Francis, the Grace Prayer House in Karuvallur, Coimbatore remains closed since November 12. It is a church affiliated with the Indian Pentecostal Church and hosted more than 40 Christians members who regularly attended worship gatherings.
The Mandal Revenue Officer had issued a notice that clearly instructed pastor Francis to shutdown the church.
Pastor Francis told International Christian Concern (ICC) that the Hindu radicals influenced the local leaders to pass such an order.
"This is discrimination," pastor Francis told ICC. "We don't have freedom to worship or practice our faith. The police, village panchayat, and revenue department are all working hand in glove with the Hindu radicals."
"There have been several High Court orders on house churches in Tamil Nadu that say we do not require prior permission to hold services. However, the Mandal Revenue Officer issued a notice to stop the prayers unless I get permission."
Earlier in September, the Grace Prayer House was attacked by around 50 members of the Hindu Munnani group, who asked pastor Francis to shut down the worship place and leave the village.
"I am confused and scared of what is going to happen to me and my church. I do not have the resources to fight this case in court. I am worried that I may have to close down the church and move to a different area."
In addition, the village panchayat had asked pastor Francis to agree in writing that he would not run the church when he sought permission to build his house.
In recent years, there were several incidents where the Hindu Munnani group attacked house churches and stopped them from holding worship services in Coimbatore.