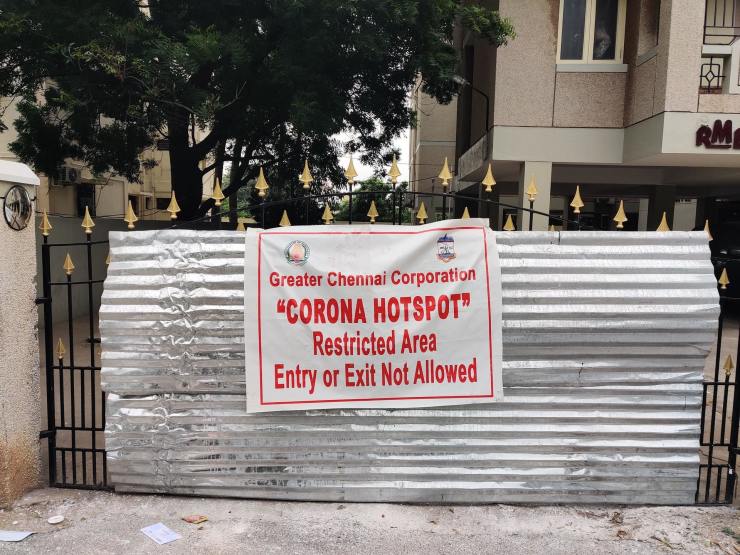 While India is yet to fully recover from the second wave of COVID-19, a report published by the State Bank of India (SBI) Research titled "COVID-19: The Race to the Finish Line" predicts that the third wave of the coronavirus pandemic would strike the country by mid-August and peak in September 2021.
"India has achieved its second wave peak on May 7 and going by the current data, the country can experience around 10,000 cases somewhere around the second week of July," SBI's Group Chief Economic Adviser, Soumya Kanti Ghosh, said in the report.
"However, based on historical trends, the cases can start rising by the second fortnight of Aug' 21 with peak cases at least a month later."
Since last week, the number of cases has been hovering around 45,000, indicating that the deadly second wave is "not yet over in the country and is exhibiting a fat tail," according to Ghosh.
In its earlier analysis, SBI had more or less properly anticipated that the second wave of coronavirus pandemic in India would peak in the third week of May.
The recent report forecasts that the number of cases in the peak season of the third wave of the coronavirus pandemic will nearly double (1.7 times) those in the second wave, based on past trends.
Furthermore, the discovery of 51 cases of the Delta Plus variant in 12 states has raised concerns.
"Vaccination seems to be the only answer," according to Ghosh, to avoid grave repercussions during the third wave.
Despite the fact that the country has begun administering over 40 lakh vaccination doses each day and has so far provided over 35 crore vaccine doses, the immunization in rural regions remains low, the report stated.
Although states such as Delhi, Rajasthan, Uttarakhand, Himachal Pradesh and  Kerala have already vaccinated a considerable number of individuals over the age of 60, other states like Jharkhand, Uttar Pradesh, Bihar, Punjab, Assam and Tamil Nadu have vaccinated fewer people over the age of 45.
The states that are falling behind need to step up the pace, the report said.
According to the Union Ministry of Health and Family Welfare (MoHFW), India registered 39,796 fresh COVID-19 cases and 723 fatalities on Monday. The total number of infections has grown to 3,05,85,229, including 2,97,00,430 recoveries, 4,82,071 active cases and 4,02,728 fatalities.