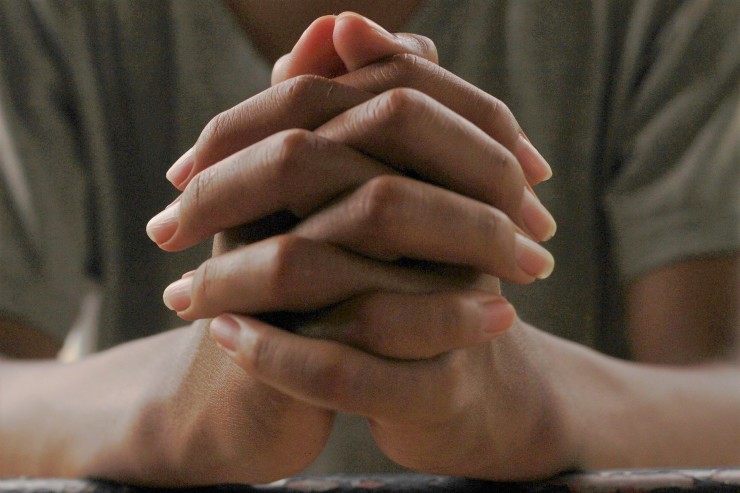 The son of a pastor, who was harassed and detained the previous week at the complaint of Hindu extremists on allegations of carrying out forced conversions in a village in Uttar Pradesh, was beaten at an open food joint on September 29 by the food joint owner and a staff member. 
Bipin Kumar, 25, accompanied a friend to Gagan Dhaba (a food joint) around 2 in the afternoon, in Semrahana village in Mihinpurwa block of Bahraich district. 
The friend, who belonged to a priestly caste according to the Hindu caste system, ordered his food first and then Kumar proceeded to order tea at the counter. 
The food joint owner asked Kumar about his caste. Though shocked at his question, Kumar answered him. 
"I told him that I am a lower caste (in Hindi – Chamar – which is one of the lowest castes under the Hindu caste system)," Kumar told Christian Today. The owner further asked, "'Whom do you worship?' To which I said that I am a Christian and I worship the Lord Jesus Christ," Kumar added. 
The owner began to argue with Kumar about the preaching techniques of pastors and how Christians allegedly allure people to convert. 
Kumar asked the owner, "How does my belief matter for a cup of tea?" 
"The owner began to slap me on my face," said Kumar, and another staff member attacked Kumar from the back and began to assault him. 
"One was beating me with punches, and the other was hitting me with his legs," said Kumar, questioning what his fault was all along. 
Kumar's Hindu friend did nothing and did not say a word to intervene, he said. 
Kumar told CT that he had been to this food joint a few times before and this had never happened before. 
"The news of my father's case had spread in the village and thus it was a planned conspiracy," said Kumar. "They already knew that I was a Christian and therefore they planned that they would intentionally bring out the matter of my faith and take that as an excuse to assault me," he added. 
His father, Pastor Shriram (identified only by his first name), was arrested four times for his faith, with the last incident occurring on September 24. 
"Ours is the only Christian house in the village," said Shriram, who has been conducting church services in his house for 10 years. 
"All others come from nearby villages. The villagers and the food joint staff see that people gather in my house for service, and that is why they targeted my son," said Shriram, very disturbed by what happened. 
While they were assaulting Kumar, he got a short window to take out his phone and call his father, who immediately rushed for his rescue. 
Shriram, reaching the food joint which was about 500 metres from his house, began to stop the two assailants from further assaulting his son, but Shriram was pushed and man-handled, he claimed. 
It was only after the villagers accompanying Shriram intervened that the assailants stopped assaulting Kumar. 
Shriram immediately took Kumar to the Motipur police station and submitted a written complaint against the two who assaulted his son. 
Though the police said that they would investigate the incident, soon they began to question Shriram. 
"The police asked me about my faith and why I allegedly allure people to convert," said Shriram. 
The incident was covered in the local newspapers for two consecutive days and reported a very different story from what had happened, said the father. 
The newspaper stated that the food joint owner, Ram Kumar, submitted a written complaint in the Motipur police station, alleging that Bipin Kumar, along with his father Shriram, went to his joint and began to pester him and his staff, Vikas Kumar, to convert to Christianity. 
The newspaper also reported that the owner said that after they refused to convert, the father-son duo began to assault them. They threatened to kill them and report a false case against them in court. 
Shriram was very upset with the newspaper coverage and called it a completely "made-up" story. He also insisted that there were many eyewitnesses having food at the joint who witnessed the owner hitting his son.
"The police chose to side with the joint owner, for whatever reasons, and they intentionally did not take action against them, nor register a formal complaint against them," said Shriram. 
Kumar sustained several internal injuries, and Shriram took him to a hospital. 
"The doctor did a chest x-ray because my chest was in pain as they kicked me hard on my chest," said Kumar. 
Noticing that the police were not willing to register a formal complaint against the assault, Shriram approached the court in district Bahraich on October 5 and submitted a written complaint with the magistrate requesting intervention. 
Shriram has yet to hear from the court on October 10 and is determined not to give up. 
Kumar, who is still in pain and is recovering from his internal injuries, told CT on October 9th that, "The pain in my body will heal in a few days, but this uncalled-for assault has hurt my heart and crushed my spirit. How will that heal?" 
Shriram has been conducting church in his house for more than 10 years. He and his family came to faith 31 years ago, and since then, Shriram has established 28 churches in different villages, he said.