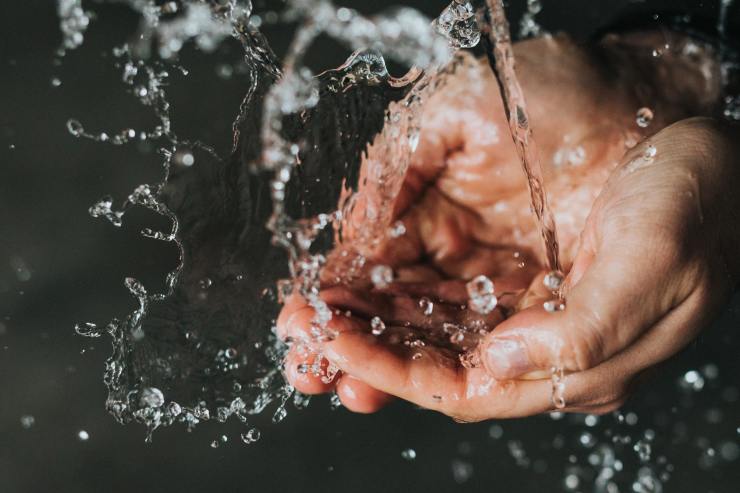 Religious leaders in Mumbai who took part in the customary foot-washing ritual were inspired by a Catholic priest's gesture remembering Jesus' Last Supper with his disciples.
As part of Maundy Thursday ritual, Father Reginaldo Antonio Mascarenhas, parish priest of St. Vincent Pallotti Church in Mumbai, washed the feet of members from the Hindu, Muslim, Christian and Sikh communities on April 14.
Father Mascarenhas called it a simple endeavour to express the love of Christ that transcends all barriers such as caste, creed, language and religious divides. He told UCA News that "Christians believe in selfless love and service to humanity."
It was the first time for 47-year-old deacon Ivan Fernandez to see a priest washing the feet of individuals of other religions.
"We are people of God," Fernandez told UCA News, "and communion with God is communion with our fellow beings."
"This humbling experience has taught me a lesson to spread our wings to help others, treating them all as children of one God," he added.
Other religious leaders praised the foot-washing act as well.
"I never imagined a priest would be washing my feet when I was invited to be part of the function," Satnaam Singh, vice-president of a Sikh gurdwara, remarked.
Singh told UCA News that he realises the significance of treating everyone equally and putting religious differences and biases aside.
Shyam Auti, a 61-year-old temple priest, was also taken aback. We must recognize that we are all sons and daughters of the same God. No religion teaches people to hate one another. He went on to say, "Everyone is the same."
Imran Shaikh, a 45-year-old Muslim social worker, told UCA news that he was in tears and that he wanted to tell Father Mascarenhas not to wash his feet since he is a spiritual person. He refrained from doing so, however, since he feared it would be disrespectful to the priest.
"I believe it was an act by an angel, said Shaikh, adding that it was not a usual human deed.
"No human being can reduce himself so much that he washes the feet of others. It is unimaginable for me," he added.
We need to lose our egos and become selfless to serve others, he continued, particularly at a time when religious intolerance and hostility are on the rise in the country.