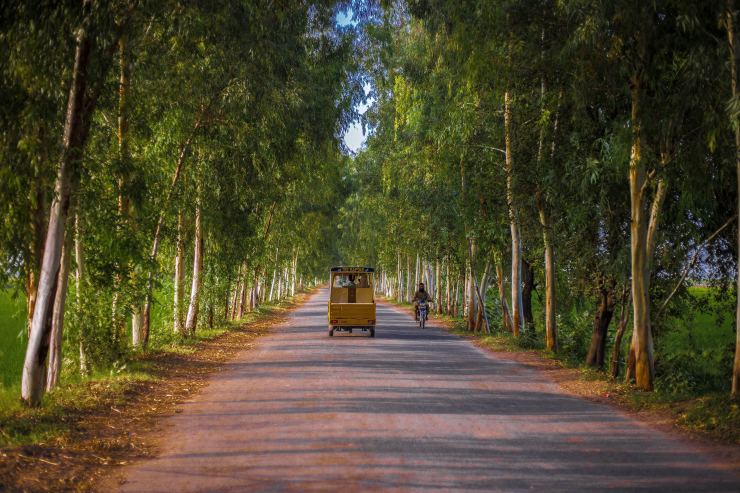 A 40-year-old Catholic priest, who faced a police complaint for a social media post decrying violence against Christian tribals in Manipur, was found dead in a cemetery and believed to have died by suicide. 
Fr. Anil Francis was discovered hanging from a tree last Thursday, the Diocese of Sagar in Madhya Pradesh said in a statement. The diocese stated that he had left a suicide note requesting his body be cremated, Crux reported.
The diocese's public relations officer, Father Sabu Puthenpurackal, said that Francis' body was found the day after he arrived at Bishop of Sagar James Athikalam's house for a two-day retreat, according to the Union of Catholic Asia News. 
When he was missing, a search was carried out, and the body was found hanging from a tree, said the Sagar diocesan priest, which functions under the Eastern rite Syro-Malabar Church in Madhya Pradesh.
The priest, ordained in 2013, had recently posted an image on social media highlighting the plight of two women in Manipur who were paraded naked, and one of them gang-raped. His post referred to ongoing violence in Manipur, where over 200 people (most of whom are from a predominantly Christian ethnic group) have been killed and roughly 400 churches destroyed in the last four months.
In July, a video showing two Christian women from the Kuki ethnic group being molested sparked outrage, an incident Francis had reflected in his social media post.
Francis was known for his commitment to his work and values. He was a convert to Catholicism and served as the head of a church-run primary school in the Sagar district, where his Hindu family resides. In Madhya Pradesh, Christians have faced harassment since the adoption of an anti-conversion law in 2021.
Observers suggest that the police complaint against Francis may be related to broader anti-Christian pressures in the state. The diocese acknowledged that Francis was under tension over a police complaint filed against him for his social media post on Manipur violence.
However, the motives for Francis's death by suicide are still unconfirmed.
"We do not know what made him take such an extreme step," Bishop Athikalam was quoted as saying. 
Athikalam added that after the post-mortem, a prayer was held for Francis before his body was handed over to relatives for cremation, as per his last wish.
Puthenpurackal claimed that many issues may have contributed to Francis taking his life. The police have not confirmed that the criminal complaint against Francis was the reason behind his death, according to The Indian Express.
"He left behind a suicide note written in English in which he stated that nobody should be blamed for his death and wished that he be cremated," a local police spokesperson was quoted as saying. 
"We are trying to uncover this incident. But there were some issues between him and his colleague. We have not found anything to establish that FIR was the reason behind this step."
Earlier this month, 19 independent experts with the U.N. Human Rights Council appealed to India's government over the Manipur violence, noting that Christians had been disproportionately impacted. The experts said the violence was incited by hateful speech against the Christian Kuki-Zo minority, particularly women, due to their ethnicity and religious beliefs.
The conflict involves Manipur's largely Hindu Meitei and largely Christian Kuki-Zo tribes.
The violence erupted in Manipur following a controversial court order for the state to consider extending special economic benefits and quotas, previously reserved for the tribal Kuki-Zo people, to the Meitei population. It would also give the state government-backed Meiteis the right to buy land in the hills where the Kuki-Zo people live.
The government has deployed about 50,000 soldiers, armed police and other security personnel to enforce buffer zones between the two communities. Despite these measures, official estimates suggest that mobs have looted over 4,000 weapons and half a million rounds of ammunition from police.
In July, the European Parliament passed a resolution urging the Indian government to urgently restore peace in Manipur.
"There have been concerns about politically motivated, divisive policies promoting Hindu majoritarianism, and about an increase in activity by militant groups," the resolution stated. There are also "accounts of partisan involvement by security forces in the killings have increased distrust in the authorities."