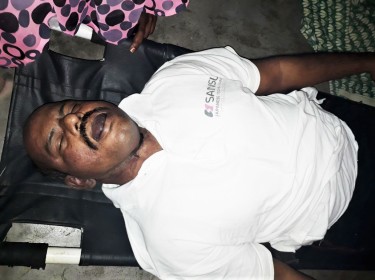 Christians in Tamil Nadu have staged protests against the local authorities after police ruled the death of Pr Gideon Periyaswamy – found hanging from the thatched roof of the church on Jan. 20 with visible signs of beatings – a "suicide."
Over 2,000 Christians protested on Jan. 22, blocking a major local road and demanding a probe into the pastor's death. They demanded the government to place a private, independent doctor on their autopsy team to determine the cause of death.
Periyaswamy, who had faced repeated death threats from Hindu extremists who opposed to his effectiveness in gathering locals to attend church and worship Jesus, was found dead a week after he filed a complaint with police about hostility from the extremists.
Periyaswamy was the pastor of the Maknayeem Church in Adayachery village, Kanchipuram District.
Wilson Chowdhry, chairman of the British Pakistani Christian Association (BPCA), which also advocates for persecuted Christians in India, believe that Periyaswamy was murdered.
According to Chowdhry, police appeared "whimsical" at the scene and failed to initiate an investigation of the pastor's death. Instead, they labeled his death a suicide.
According to Morning Star News, church members who first found the body of Periyaswamy suspected foul play because a gold ring was missing from the pastor's finger and there were signs of welts, bruising and torture on his body.
"When the police came to unhang the pastor's body, we saw a cut in his neck area," said Regina, a member of the church.
There was blood clotted," she added.
Also, it was the day when the pastor and church members had planned to hold fasting and prayer.
"This was a particularly special day in which a large number of the church were about to attend for prayer and fasting. It would seem very unusual for a man to commit suicide before that without leaving a note," said Chowdhry.