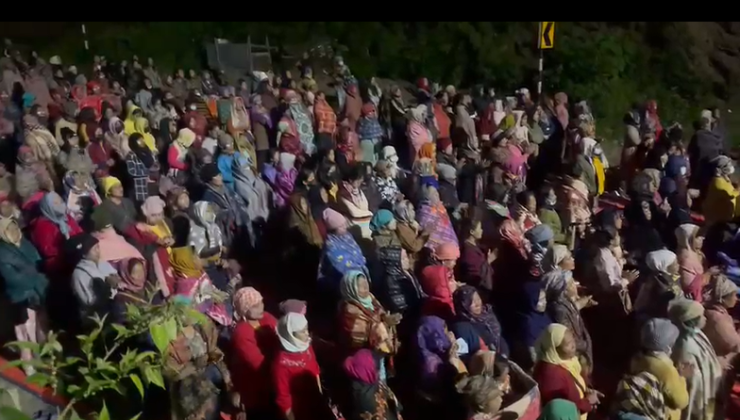 Christians in Manipur have written to British Prime Minister asking for his "immediate intervention" to bring an end to months of violence and bloodshed in the northeast state. 
The letter to Rishi Sunak was sent jointly by the Kuki Organization for Human Rights Trust (KOHUR) and the Kuki Christian Leaders' Fellowship and was timed to coincide with his visit to India. 
The letter details horrific violence, including murder, rape, intimidation and the large-scale burning of homes and churches.
It speaks of "a clear pattern" of "ethnic cleansing" and draws particular attention to a harrowing incident in which two women were paraded naked and raped, saying that it "epitomizes the barbarity and loss of humanity in the recent carnage".
Manipur is home to Meiteis, who are mostly Hindu, and Kukis, who are predominantly Christian. According to local Open Doors partners, Christians from both groups are being disproportionately targeted.
The letter to Sunak says that the ongoing violence in Manipur "is by no means a clash between Meiteis and tribals since only our community has been targeted and disproportionately affected in large numbers in comparison to the Meiteis".
The leaders say that it is wrong of the state government to seek to include Meitei in Manipur's Scheduled Tribes List while excluding Kuki tribes, and that as the minority they are "hopelessly vulnerable to the onslaught of militant radical groups". 
The letter describes the attacks on Christians as "well-coordinated" and systematic, and accuses state security forces of colluding with the perpetrators of the "ethnic cleansing pogrom against our people". 
Conditions in overcrowded relief camps are said to be "abysmal".
They ask of Sunak: "We appeal to you to stop the continuing human rights violation in the state of Manipur since the govt. is incapable of restoring law and order and the rule of law, even after more than a month as transpired."
Republished from Christian Today UK.