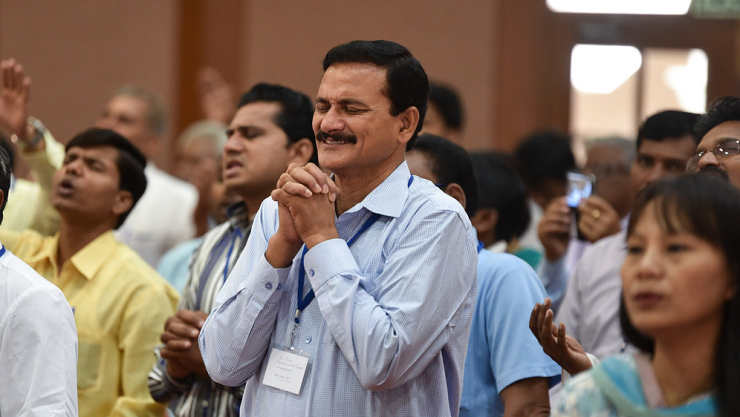 Christians from all major denominations in India commemorated the first Indian Christian Day on July 3 by using online prayers, songs, lectures, and video clips to promote the country's centuries-long Christian heritage and Christian unity, as public gatherings were limited due to COVID-19 restrictions.
The event took place in the midst of growing hostility based on the false notion that Christianity is a foreign religion.
"Christians are part and parcel of the ethos of this great nation, but unfortunately attempts are being made to project us as foreigners who came with colonial powers," according to Archbishop Leo Cornelio of Bhopal in Madhya Pradesh.
He told UCA News that the Indian Christian Day should not be a "one-day affair but has to become an everyday affair" and remind those who split people into patriots and anti-nationals based on religion that "Christians existed here as long as they existed anywhere else, and we are as much Indian as followers of other religions."
"Christianity has been part of Indian culture and civilization before the Portuguese and British came here."
Archbishop Cornelio also mentioned how, although accounting for just 2.3 percent of the country's population, Christians have made a significant contribution to the "nation-building process, especially in the education and health care of the poor."
"Christian missionaries who came from abroad never worked against the interests of our nation but helped us focus on a better life."
"This celebration will definitely help us remember our roots and get reconnected and live as better Christians irrespective of our denominational differences," the priest concluded.
The Indian Christian Day, according to Shibu Thomas, founder of Persecution Relief, is a "great initiative" that would "rekindle the memories of St. Thomas, the disciple of Jesus" and enable Christians to "come together as one."
"This day has broken the barriers of denominational differences and has also given us a hope to stand together as one, shedding all other differences."
"Christianity has been an integral part of Indian history for the past 2,000 years and has given rise to many indigenous forms of Christian life," Thomas added.
Thus far, July 3 has been observed as Saint Thomas Day to honor his arrival in India in 52 AD with the Gospel of Jesus Christ. From this year onwards, it will also be celebrated as Indian Christian Day.