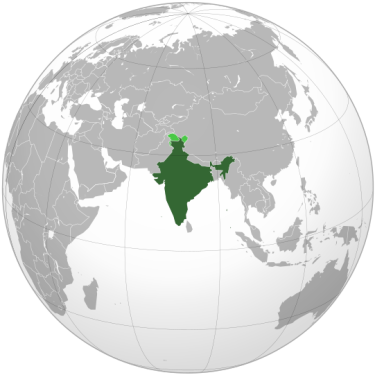 India has been listed among the five countries where religious freedom at risk, says an official report.
Aid to the Church in Need, a Catholic NGO, has found incidents of religious persecution in 21 countries in two years to June 2018, including Niger, Myanmar, India and China.
Religious freedom is under threat in one of every five countries around the globe, said the report.
The report also said that "aggressive ultranationalism" is one of the increasing factors for such risks.
Aggressive ultranationalism is extreme loyalty to one's country. An example of ultranationalism is defending one's country even when it is committing horrific acts to its own citizens.
India and China, the two most populous countries in the world, were listed among the countries where religious freedom has worsened over the years.
"This hostility toward minorities has worsened to the point that we can qualify this as aggressive ultranationalism," said Marc Fromager, head of the NGO's French chapter, at a press conference in Paris.
In India and China, the reporters "observed a trivialization of attacks on religious freedom," he said.
In China, churches have been destroyed and Uighur Muslims have been forbidden from observing the holy month of Ramadan, while Tibetan Buddhists continue to face persecution, Fromager added.
Incidents of discrimination due to religion or faith were reported in 17 other countries such as Algeria, Turkey and Russia, the reported added.
The report, which is carried out every two years with the help of independent journalists, was the 14th edition of the NGO's coverage of all religions in 196 countries.
The reported also noted, on the other hand, an easing of tensions in Syria and Iraq following the declining of the Islamic State group, which has allowed some Christians to return to their homes.