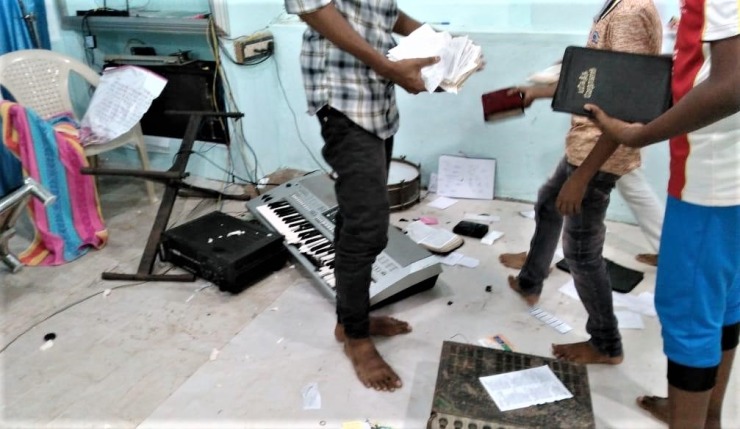 Hindu extremists have attacked a Sunday school in Tamil Nadu and threatened the children.
A mob of some 300 Hindu extremists on Nov. 11 barged into the school in Amathur village, Virudhunagar District, and demanded Pastor Selva Raj who was leading a worship service to vacate the building immediately.
The mob destroyed a shed in front of the building and began threatening the Sunday school children in foul language, said Raj.
"They took away the Bible storybooks and some song and activity books from the children and tore them into pieces," he told Morning Star News.
"They scared the children away by telling them that they will be beaten up if they are seen in the church premises ever again," he added.
They demanded him to promise in writing that he would leave the village and never return.
The police had joined forces with the mob to vacate the school, Raj said adding that police arrived at the spot and forced him to the police station.
"The building owner is under severe pressure from the Hindu Munnani," said Raj.
"He told us that he can't extend our period of stay, and that we must vacate. The Hindu villagers are reluctant to rent out even a small room for us," he added.
Despite the threats, Raj tries to gather the children for Sunday school.
"I'm ready to become martyr for Christ," he said.
"Until my Lord provides us a building, we will continue serving the Lord. It is fine even if we do not have shelter, we will not stop worshipping Him. We are ready to die for Christ," he added.