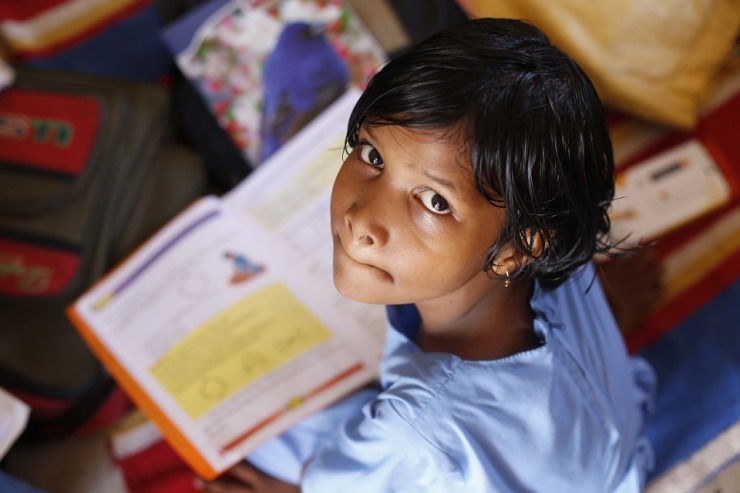 According to a study published in The Indian Express, the effects of the pandemic on the country's educational system have been "catastrophic."
Only eight percent of children and young adults in rural regions have access to online classes, and only 37 percent of students nationwide are continuing their education through distance learning.
The primary cause of the educational system's downfall is the coronavirus' devastating impact on the Indian economy. Many families may not have the financial resources to purchase laptops that would allow their children to learn from home or provide them with a reliable Internet connection.
The study noted that the majority of parents believe that their child's reading and writing abilities have deteriorated as a result of the lockdown. Only half of the students in Class (Grade) 5 can actually comprehend materials prepared for Class (Grade) 2.
Experts predict that this will be followed by a prolonged transition phase during which students will have to catch up in order to cover the gap created by the pandemic.
Although the absence of computers and Internet access is the most significant constraint, other negative factors such as a lack of engagement with instructors, insufficient school materials available to children, and parents' poor educational levels aggravate the situation.
Some families choose to educate just their boys rather than their girls, increasing the country's already significant gender divide in education.
Private schools have been the worst hit during the pandemic. Approximately a quarter of the students have transferred to the public system due to financial hardship.
Furthermore, the study found that isolation and social distancing has had a negative impact on young people's mental health.
In the first seven months of 2021, 25 people under the age of 18 committed suicide as a result of loneliness, despair, and other mental health issues, according to Prajapatra, a Marathi daily.