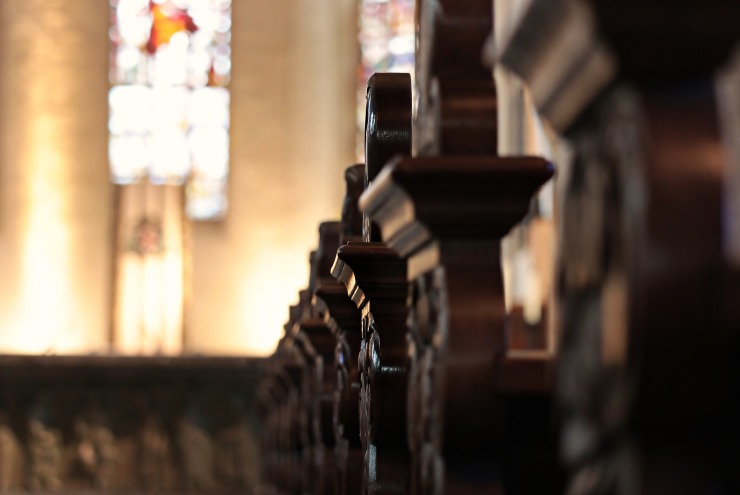 Dalit Catholics in Tamil Nadu have expressed their dissatisfaction over the appointment of another non-Dalit as the new bishop of a diocese with a Dalit majority.
Father Arulselvam Rayappan, 60, of the Archdiocese of Pondicherry-Cuddalore, was named the next bishop of Salem by the Vatican on May 31.
Born in Sathipattu village in November 1960, Father Rayappan was ordained a priest in May 1986. He served as the secretary of the Commission for Canon Law and Legislative Texts of the Catholic Bishops' Conference of India (CBCI) between 2010 and 2018 and is currently a professor and director of the Centre for Canon Law Studies at St. Peter's Pontifical Institute in Bengaluru.
The former secretary of the CBCI office of Dalits and backward classes, Father Z. Devasagaya Raj, told the UCA News that "People are disappointed by the appointment of a non-Dalit bishop for Salem Diocese because they have been demanding the appointment of a Dalit."
"People are very much sad because their plight is not heard and it may give a wrong message among Dalit Catholics who for years have been neglected in the Church as well as in society," he said.
The current development, according to M. Mary John, president of the Dalit Christian Liberation Movement, is a major setback because the group has been calling for Dalit bishops in the state for the past three decades.
"We have full proof of writing letters to the nuncio and other bishops urging them to appoint a Dalit bishop whenever a post is vacant, but unfortunately it was not even considered," said John.
"It is very surprising and dejecting that after hearing and promising [to grant] our request, the higher authorities did not even take note of it."
According to John, the CBCI launched a Dalit empowerment strategy in 2016, although the Tamil Nadu Bishops' Council had done so some years beforehand.
These ideals have not been fulfilled, said John, who claims that the Catholic hierarchy in India only has a negative attitude when it comes to attaining true justice and giving equal rights to Dalit Christians.
"Our demand is to combat the caste inequality suffered by us within the Church," said John.
The church was accused of nepotism on the last nomination by G. Mathew, convenor of the All Dalit Christian Movements Coalition in Tamil Nadu.
"It looks like some kind of nepotism is going on because the newly appointed bishop of Salem is the cousin of Bishop Peter Abir Antonysamy of Sultanpet, who is also the apostolic administrator of the Archdiocese of Pondicherry and Cuddalore," said Mathew.
"They both belong to the same caste, parish and village. It reminds us of the medieval Church. Are we going forward or backward?" he questioned.
Despite the fact that Dalits make up over 70 percent of the state's Catholic population, just one of Tamil Nadu's 18 archbishops and bishops is of Dalit descent, according to Matthew.