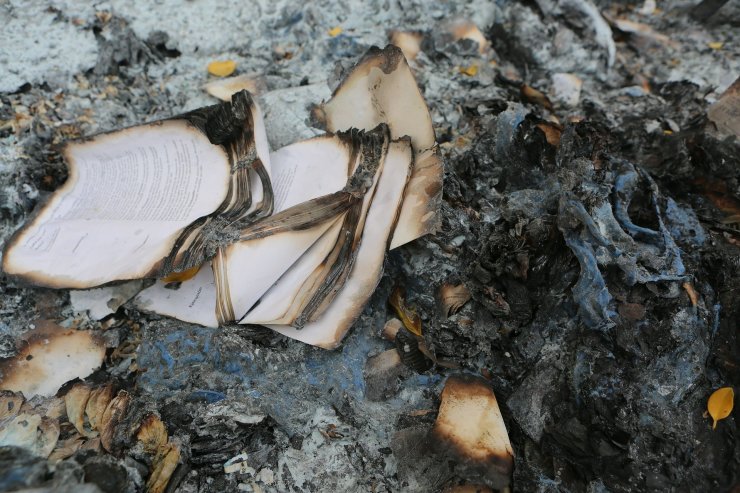 A 1,000-seater, six-year-old Protestant church in Madhya Pradesh's Narmadapuram district was discovered severely burned on February 12.
The church's pastor, Mahesh Kumre, told UCA News on February 13 that the congregation had attended its final prayer meeting on February 5 and that when they went to the church on February 12, they found it had been set on fire from within. "We don't know when the church was burnt."
He said that the offenders broke through a grill to gain access and set the Bible, religious texts, seats, desks, fans, and donation box on fire.
According to Pastor Kumre, a police complaint was made with a request for an investigation.
The public relations representative for the Catholic Church in Madhya Pradesh, Father Maria Stephan, said, "It is unfortunate that a church has been burnt." 
"Whatever might be the reasoning behind it, burning or desecrating a place of worship of any religion in a civilised society is not going to settle anything other than stoke animosity."
The priest told UCA News that the incident "seems to be part of the same campaign against us on the alleged charges of religious conversion." 
"We are being accused and targeted for religious conversion, but in reality, we don't convert anyone except the fact that if someone wants to become a Christian, we don't oppose it because it is his/her choice," he continued.
"We want the government to form a coordination committee consisting of religious leaders to deal with issues like religious conversion so that it will help dispel any misunderstanding," Father Stephan remarked.