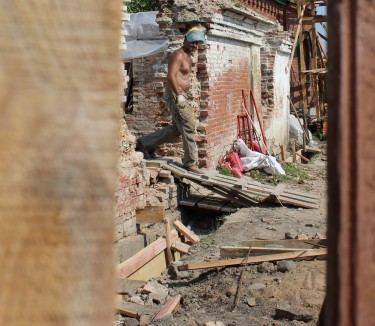 About three Christians in Jharkhand were seriously injured and 12 others were wrongly charged of various crimes after a mob of religious nationalists attacked and accused them of converting people to Christianity and building an illegal church in Meral village, International Christian Concern (ICC) reported.
The incident took place on February 11 when Christians were working on the new church building at the construction site.
A mob of 30 religious nationalists raided the site and assaulted the Christians, according to a local source.
They shouted that the "Christians were converting people to Christianity" and that "they would not let the Christians continue to live in this place," the source told ICC.
Three believers were hospitalised and a few others suffered minor injuries. An FIR was filed against 12 Christians, and three of them were subsequently arrested and sent to prison.
A local Christian who wanted to remain anonymous told ICC that the attack appeared to be a "pre-planned incident."
"The radical nationalists somehow wanted the church to be shut down in this village. That is why they targeted the pastor and the construction of the church building," he said.
Like Uttar Pradesh and Madhya Pradesh, Jharkhand is also among the nine states where nationalists often misuse the anti-conversion laws to attack and accuse Christians.
The state government regulates religious conversions by force or allurement and the anti-conversion law passed in 2017 criminalises forced religious conversions punishable by up to three years in prison and 50,000 rupees fine.