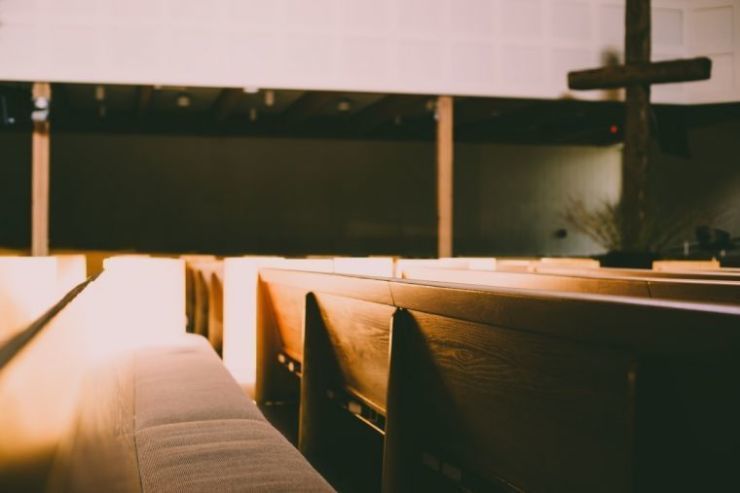 Christians in Odisha are furious over a statement made by Puri seer Swami Nischalananda Saraswati that Jesus Christ was a Hindu who resided in India for 10 years, three of which were spent in Puri where he interacted with the then-Shankaracharya and received spiritual guidance. It was also asserted that several other countries had sculptures of Jesus Christ with "tilak" on the forehead.
Jesus Christ was "the disciple of the Vaishnava sect (one of the major sects in Hinduism)." He "believed in Vaishnavism during his stay in Puri. In foreign countries, statues of Jesus have tilaks on his head," Swami Saraswati observed while paying a visit to the Rambavata Shankaracharya Ashram in Raipur, Chhattisgarh.
The Christian community referred to Shankaracharya's remarks as "false and imaginary." Since he is regarded as a renowned Hindu saint, they criticised his comments and questioned his knowledge and motivations.
"Lord Jesus never came to India," stated the Pastor of Bhubaneswar Unit Four Church. "There is no basis for what Shankaracharya said. It is not right to make misleading comments about Lord Jesus."
The Archbishop of Chhattisgarh, Victor Henry, expressed his outrage at hearing such comments coming from a man of his rank. "Something that has remained a fact for centuries in history can't be changed. Swami Saraswati as a religious leader needs to be careful while giving such statements," he said.
According to Arun Pannalal, head of the Chhattisgarh Christian Forum, Swami Nischalananda is known for making controversial statements. "We viewed and relegated his opinion to be politically motivated, not backed by facts or evidence," he said.