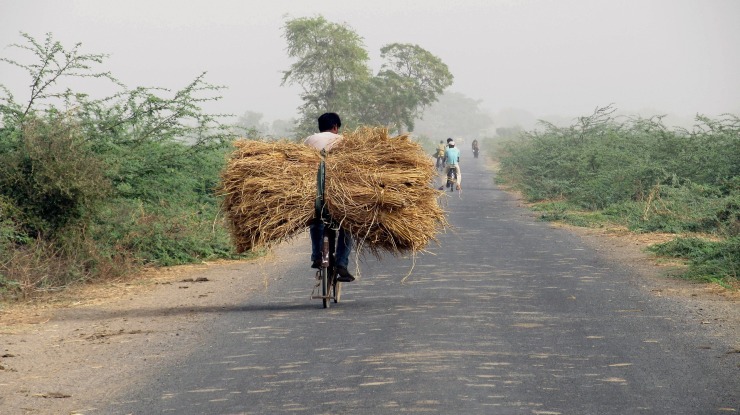 Christians in Chhattisgarh are accusing authorities of not taking action against a police officer who burned down their house church building and threatened to arrest them in a fabricated case and kill them if they continued to hold worship services.
The house church belonging to a tribal (aboriginal) Christian, Kadti Gurva from Kistaram village in Sukma district's Konta area, was burned down by a police officer from the Kistaram police station in February, but no action has been taken against the officer, Morning Star News reported this week.
On Feb. 3, the officer barged into the church during a worship service and warned them against gathering for prayer and worship, and threatened to charge them with being communist "Naxalite" or Maoist rebels.
A day later, the officer summoned two Christians to the police station where he ordered them to burn down their church. The two refused.
"We refused to burn the church," they stated in a complaint sent to the Chhattisgarh Christian Forum. "And when we refused to do anything of that sort, he abused us in filthy language and threatened to kill us. He said that he will falsely book us … and send us to jail."
On Feb. 5, the officer again summoned the two Christians and told them he had initiated the burning down of their church structure. "He told us that he has got our worship place burned and warned us that we must not do such a thing again [meeting for prayer or worship], or else he will arrest us and send us to jail," the complaint says.
Two days later, Chhattisgarh Christian Forum President Arun Pannalal and church leaders met with the Chhattisgarh Director General of Police and submitted their complaint, requesting an inquiry and dismissal of Shende for burning the church.
As of Saturday, no action had been taken against the officer.
"Government is hand-in-glove with the perpetrators of violence," Pannalal was quoted as saying. "The police in Chhattisgarh have also been saffronized [color symbolic of Hindu nationalism]. Because the government is not taking proper action, they [perpetrators] are encouraged to persecute the Christians."