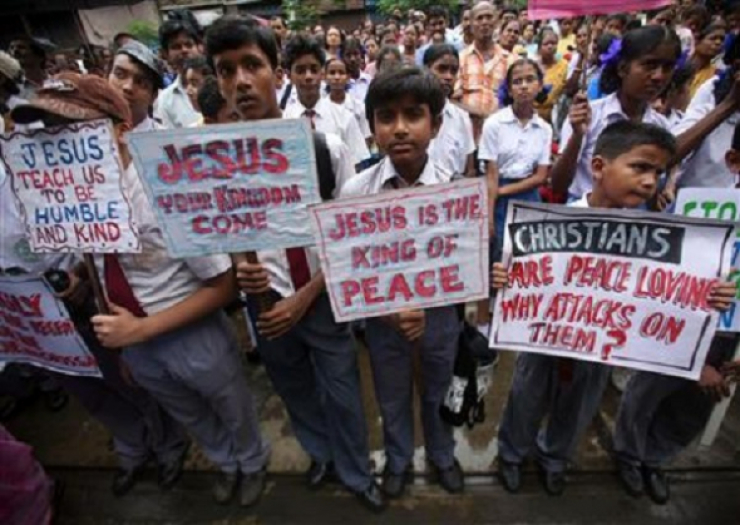 Christians in Maharashtra who were stoned, hacked and terrorized during Christmas season have been hospitalized.
Nearly 18 incidents against Christians were reported during the Christmas season, according to the Religious Liberty Commission (RLC) of the Evangelical Fellowship of India (EFI). Of those incidents, 10 were reported from Uttar Pradesh, three from Uttarakhand, three from Tamil Nadu and two from Maharashtra state.
"Both the frequency of the attacks and their intensity has increased in the past few years," said Rev. Vijayesh Lal, general secretary of the EFI and the national director of the RLC.
The worst attack was reported in Kowad village, Kolhapur District in Maharashtra on Dec. 23, where around 20 masked men carrying swords, knives, iron rods, glass bottles, stones and other sharp objects and attacked a Christmas gathering.
The Sunday worship service at the New Life Fellowship Church turned bloody. Seven Christians were sent to hospital intensive care, with three undergoing surgery, noted Morning Star News.
Milton Norenj, coordinator of the New Life Fellowship Jadhinglaj, said the suspected Hindu extremists "barged into the worship hall and began to throw big stones and empty beer bottles at the worshippers."
One of the Christians, 48-year-old Vittal Jadhav, lost part of his finger to a sword chop. He also sustained a fracture in his shoulder and so much blood loss.
Sachin Bagde, 23, required surgery for a clot in his head suffered when a stone hit his skull. Arjun Mutkekar, 47, also underwent surgery for a broken hand, elbow and hip, said Pastor Bhimsen Ganpati Chavan, 36, who has been leading the church.
Maruti Patil, 69, suffered a serious head injury and fractured his hand. Sachin Jadhav, 25, son of Vittal Jadhav, sustained a deep cut on his head. Ashok Mane suffered a head injury, a fractured hand and neck injury.
Two women sustained deep cuts on their hands, requiring stitches.
Police has arrested five people on Dec. 29. Ajay Appaji Patil, Gajanand Bhaukana Patil, Amul Bhaukana Mudgekar, Mahesh Parshuram Patil and Gopal Laxman Kalkamkar, all of Belgaum District in Karnataka state, were arrested.
"The investigations are still on, and we will soon reveal to the media what organization the attackers are associated with," the investigating officer told a television news reporter.