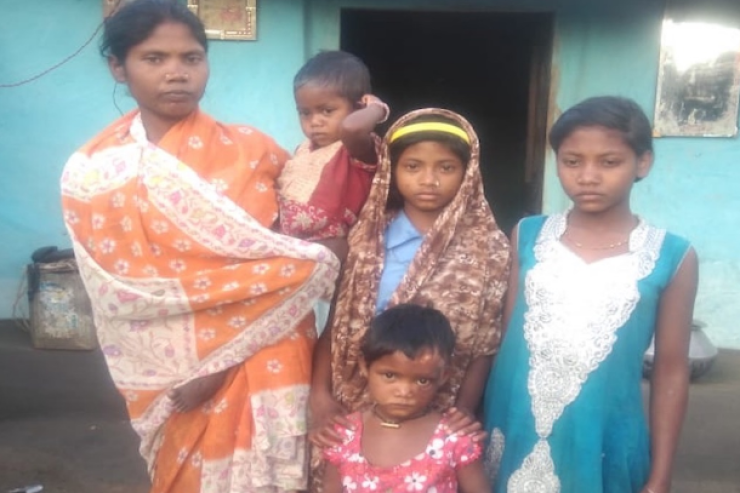 Christian man has been found beheaded in Odisha in what family members and local church members believe was an anti-Christian attack, dismissing a police claim that he was killed by Maoist rebels.
The body of 40-year-old Anant Ram Gand was found on Feb. 11 on a road in Bhenas village of Nabarangapur district.
A local pastor Chandan Jani told ucanews.com that the victim's throat was slit and his head had been crushed by a heavy object.
"He seemed to have died unmoved from the spot of attack," he added.
Gand is survived by his wife, four girls and a boy.
He and his family became Christians three years ago but local Hindu villagers opposed their faith. They forced the family to live on the outskirts of the village and at times were manhandled.
"But yet they continued in faith," said Jani.
A week before the brutal attack, few villagers had threatened Gand to renounce Christianity or face death, said the pastor, who has remained in contact with the family.
Police had registered it as murder carried out by Maoists in the state.
Jani suspects the fellow villagers to have murdered Gand. He told ucanews.com the police is falsely blaming the Maoist rebels to avoid having to conduct a proper investigation and pursue court proceedings against village Hindus.
Gand's six-year-old son was present at the time of his murder and he is the only eyewitness.
His wife Sukhbati and children have moved out of the village as there is tremendous pressure from her own family to quit being a Christian and ongoing threats from the villagers to their lives.
"She is the only one from her family who adopted Christianity," said P.S. Nakul, another local pastor.
According to Nakul, the victim's family are determined to continue in Christian faith until death.