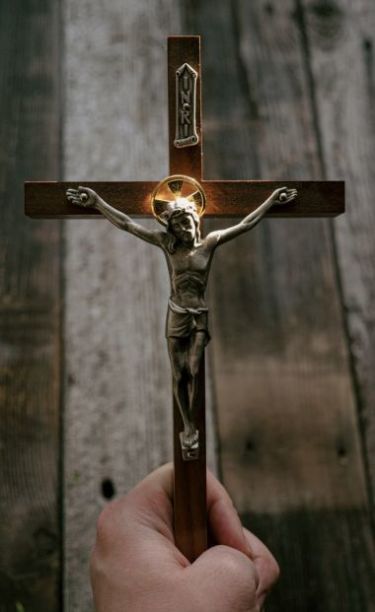 Church leaders are pleading for peace in South Sudan after a bishop survived a brutal ambush and kidnapping. 
The Bishop of Morobo, Amosa Data Elinoma, and his driver were stopped at gunpoint on Monday morning and forced to drive off the road and into the bush by their attackers. 
The attack happened near Morobo at around 10am local time while the bishop was travelling from Koboko to Morobo Diocese to chair a diocesan council meeting.
He and his driver were ordered to sit down next to other kidnapping victims while their possessions were looted from the vehicle. 
The bishop's bag contained two cellphones, his cross, Bible and prayer book among other personal items.
The kidnappers fled when they grew fearful that the ambush had been reported to the authorities.
In the final moments before they fled the scene, they set the bishop's car on fire. 
A statement from the office of Dr Paul Yugusuk, the Archbishop of Central Equatoria Internal Province, said that the attackers claimed to be soldiers with the National Salvation Front, a militant group opposed to the South Sudanese government. 
According to the bishop, the soldiers said that they were targeting church leaders because of the Church's support for the South Sudanese government.
Archbishop Yugusuk called the ambush and kidnapping "barbaric" and "inhuman", and condemned it "in the strongest terms". 
"In conclusion, we passionately call on all armed groups in South Sudan to give peace a chance by utilizing mediation and other forms of negotiations to settle political disputes," he said.
The Primate of South Sudan, Archbishop Justin Badi Arama, called on all sides of the conflict "to end the cycle of violence and negotiate peace".
The Secretary General of the Anglican Communion, Bishop Anthony Poggo, who was formerly the Bishop of Kajo-Keji in South Sudan, called the attack on Elinoma "very sad". 
"I call on those who continue to attack innocent travellers on the roads in South Sudan to respect the sanctity of human life and destruction of property," he said. 
"May all those who have taken up arms come to the negotiating table. Please pray for peace in South Sudan as well as an end to the ongoing conflict in Sudan."