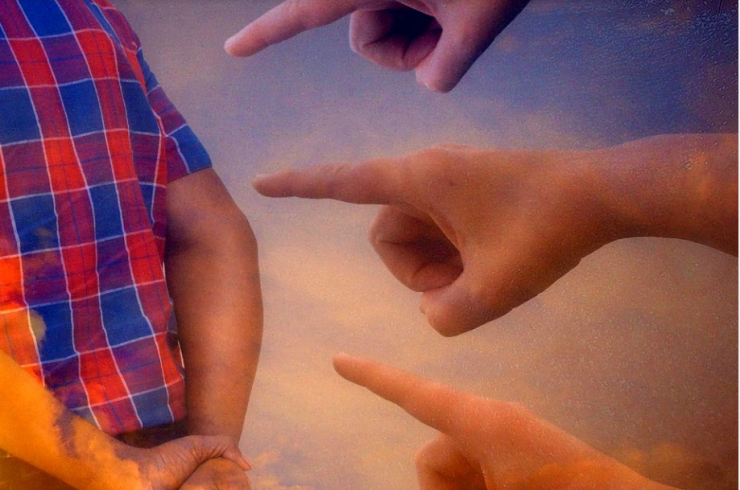 A Hindu priest from Chhattisgarh may be heard in a disturbing video spreading on social media making hate-targeted comments against Christians, including urging people to behead those who come for conversion.
Swami Parmatmanand, a Hindu religious leader, has publicly advocated for violence against conversions performed in Surguja district, according to a report published by The Wire.
"I am a saint. I don't care, I will tell you clearly. Ramvichar ji has said the same thing but he is a little unclear. Keep a lathi at home…In our villages, people keep hand-axes. Why do they keep axes? Why do you keep a farsa? Behead them – those who come for conversion. Now you'll say that I am spreading hate although I'm a saint. But it's important to ignite the fire sometimes. I am telling you; anyone who comes into your house, street, neighbourhood, village, don't forgive them," Swami Parmatmanand stated while speaking to the listeners on October 1.
The saint is a popular leader in Chhattisgarh who is well-known for his anti-minority comments. He has previously advocated for the killing of individuals involved in cattle smuggling.
"Cow-killers should be shot with glass bullets," Parmatmanand Swami said in 2017.
"The statement allegedly made by Swami Paramartanand against the religious minorities in India in a rally in Surguja of Chattisgarh has crossed all limits of rhyme and reason," said Father Babu Joseph, former spokesman of the Indian Bishops' Conference (ECBC).
"He is openly calling for unleashing violence on a section of Indians because of their religious belief is at variance from his. This is most reprehensible a behaviour that too coming from a Hindu religious person - or so claims. This is the height of propagating hatred and mayhem in society which should be strictly dealt with by the law enforcing agencies of the responsible state," Father Joseph added.