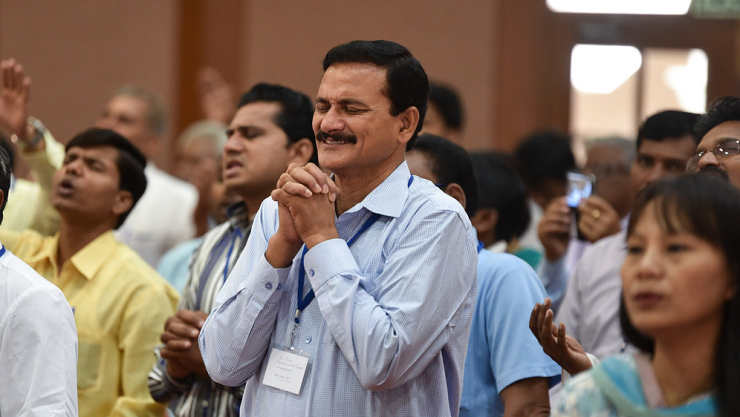 A peaceful march in Karnataka on Monday drew over 6,000 Christians who demanded that the planned enactment of anti-Conversion law in the state be dropped.
Participants began the march by walking three kilometers while carrying banners and screaming chants supporting religious freedom in the country.
Sunil Mahade, head of the Dharwad District Christian Pastors and Leaders' Alliance for Peace March, addressed the demonstrators, saying that unsubstantiated charges of forced conversions by Christians were being made without any evidence or proof.
As Indians, we conduct our lives in accordance with the Constitution. "Don't make baseless allegations against us and victimise us," he remarked.
Some communal organisations, leaders and elected representatives, according to Pastor Cedric Jacob, are attempting to marginalize the Christian community.
We are Jesus' followers. We preach his principles and work for the betterment of society without causing any inconvenience, he stated.
At the conclusion of the demonstration, local authorities presented a memorandum to state Chief Minister, Basavaraj Bommai, demanding for the protection of churches and the release of Pastor Somu Alwadi, who is now imprisoned on spurious forced conversion accusations.
The memorandum had two clear demands, according to reports from the International Christian Concern (ICC): the government should secure the safety of churches and Christians, and Pastor Alwadi should be released.
On October 17, r adical Hindu nationalists disrupted the worship service and attacked the members of Pastor Alwadi's Assemblies of God Church, according to local Christians. When the police showed up, the radicals demanded that Pastor Alwadi be arrested right away. Following pressure by authorities, Pastor Alwadi was detained and falsely accused of unlawful conversion efforts.
The incident involving Pastor Alwadi is one of dozens that have occurred in Hubli and across Karnataka, a Christian leader who sought anonymity told ICC. According to him, the government's decision to introduce an anti-conversion law is to blame for the current condition of violence against Christians.
In a letter to the state Chief Minister, the Karnataka Region Catholic Bishops Council (KRCBC) stated, "If the bill is passed in the Assembly and translated into a law, we fear that it will give way for large-scale uncontrolled communal conflagrations."
"Fringe elements and communal forces will be let loose and take the law into their own hands," the letter added.