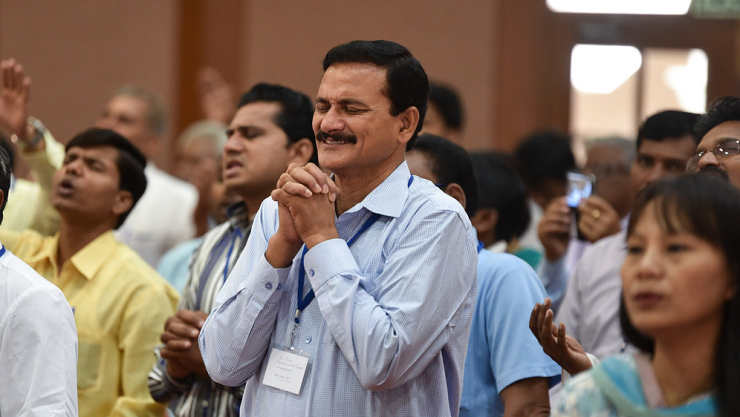 With reports of forced conversions to Christianity and the need to enact an anti-conversion law, the issue of religious conversion has become a heated issue in Karnataka.
Hosadurga BJP MLA Gulihatti Shekhar had stated that many people in his district, including his own mother, were forced to convert to Christianity.
Following the MLA's claim, the local government of his district interviewed 46 Christian families from two villages: 34 from Maruti Nagar and 12 from Devapura.
The probe into his accusations of forced conversions found no proof of such practices, instead discovering that all of the families investigated had converted to Christianity on their own will, according to The New Indian Express.
https://www.newindianexpress.com/states/karnataka/2021/dec/01/contrary-to-bjp-mlas-claim-official-survey-finds-no-forced-conversions-in-karnatakas-hosadurga-2390411.html 
The local tahsildar, Y Thippeswamy, told The New Indian Express over the phone that no one compelled the families to convert to Christianity. When inquired about rumors that certain people were persuading them to adopt Christianity, the families dismissed the allegations, he said.
"The families told us that nobody forced them, and they are happy and have a peace of mind since they converted to Christianity. When we asked about reports of some people luring them to accept Christianity, the families rubbished those reports," Thippeswamy elaborated.
Despite the fact that Karnataka has not passed an anti-conversion law, the International Christian Concern (ICC) has recorded an upsurge in attacks on Christians across the state, raising concerns about what may happen if one is passed.
https://www.persecution.org/2021/12/01/no-forced-conversions-found-investigation-southern-india/