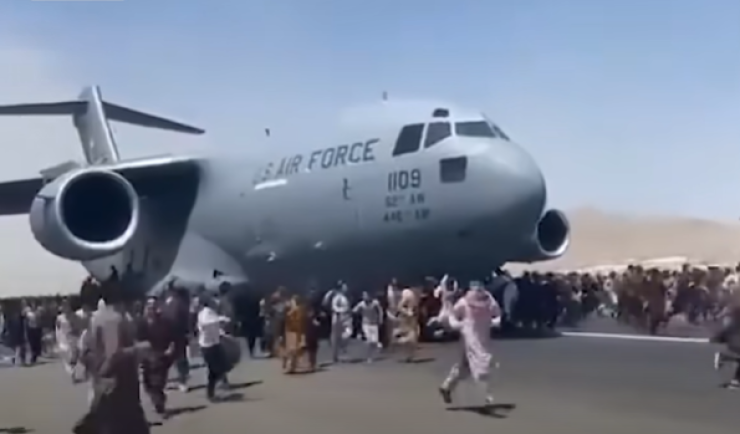 Following the withdrawal of the USA and Nato troops from Afghanistan, the world saw a rapid take over of the country by the Taliban.
Thousands of Afghans in India, especially students throughout the country, are concerned about the future of women, children and young men in Afghanistan, as footage of fleeing people dominated the social media and television screens.
Hundreds of Afghan students studying in Hyderabad do not want to return home as the scenario unfolds, but they are concerned about the safety of their loved ones back home.
"I told my family I will not come back if situation there becomes hostile," said a 22-year-old Afghan student who wished to remain anonymous.
"We are worried about human rights, women's rights, of our people. The Taliban are giving assurances, but only time will tell if they will stick to it. We don't want to see what happened 20 years ago," the student added.
Twenty-four-year-old Matiullah is not sure what the future holds for Afghanistan or him.
"I cried all night thinking about the situation," he said. "My entire family is back home. I came to India nine months ago after my father who was a soldier in the Afghanistan army was killed by the Taliban outside our home."
"The Taliban would come to our homes and shops if we were not at the mosque for namaz and women were not allowed to go out of their homes. Even wearing jeans, the pair of jeans that I am wearing right now was considered a crime. My country is now finished. I do not know what the future holds for Afghanistan or me. It has all happened so fast," Matiullah explained.
The United States' abrupt exit from Afghanistan after two decades has resulted in a mass migration of Afghans who fear deadly retaliation. Canada, the United Kingdom, Europe and Turkey are all suddenly faced with the prospect of providing a safe haven for migrants leaving their own countries. The approaching crisis will force India to take a serious look at itself too.