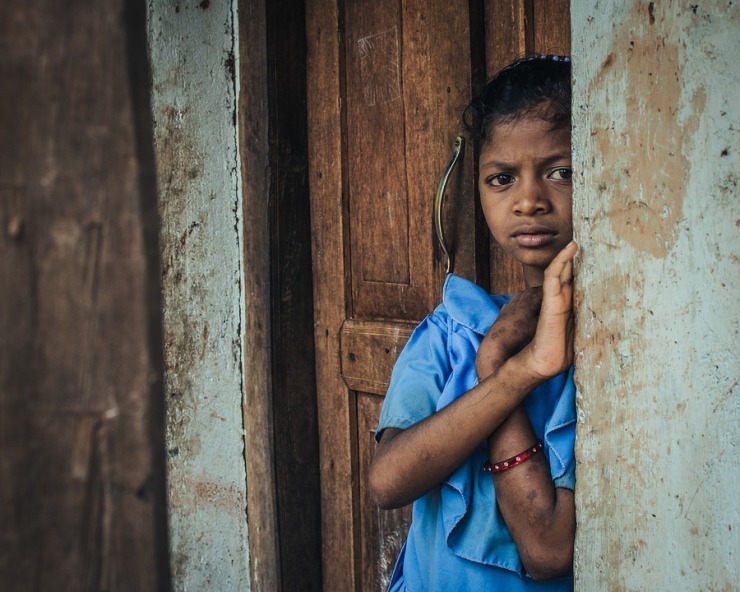 A 6-year-old Dalit girl from the town of Ghatampur in Kanpur district Uttar Pradesh disappeared on the evening of November 15 and was later found dead with signs of rape and torture.
Her ribcage was open and lungs were stolen.
Local police believe the girl was a victim of magical rituals that is generally believed to help women deliver a son.
Two men, Beeran, 31, and Ankul Kuril, 20, were arrested for performing the ritual on the six-year old. They confessed of giving the girl's lungs to Parshuram Kuril, who was also arrested along with his wife.
The following day, on November 16, two other Dalit girls were found dead in a pond in Fatehpur, Uttar Pradesh. They were killed after a failed attempt to rape. The two were sisters aged 12 and eight.
According to the girls' parents, their daughters went to pick up vegetables from the field but never returned.
Msgr. Felix Machado, Secretary General of the Indian Bishops said, "These unspeakable attacks on girls have become a 'chronic disease.'"
"Our girls are the most vulnerable in society and our Dalit girls are the most exploited and weakest in society and these violations are extremely worrisome.  This is a Spiritual failure."
"Here it is utmost important that the law must equal for all in these cases. An unbiased and effective implementation of the rule of law, is of utmost urgency.  Legislation alone is insufficient unless policies are properly implemented. At the same time, a wider range of actions is also needed at all levels, family, society, community, school, civic administration, police and also Spiritual leaders to stop this 'horrific crimes against our weakest and most vulnerable- our girls,'" the Christian leader added.
According to official government crime data, a rape is reported every 15 minutes in India. Murder post-rape has increased because the culprits want to avoid getting life-long punishment.