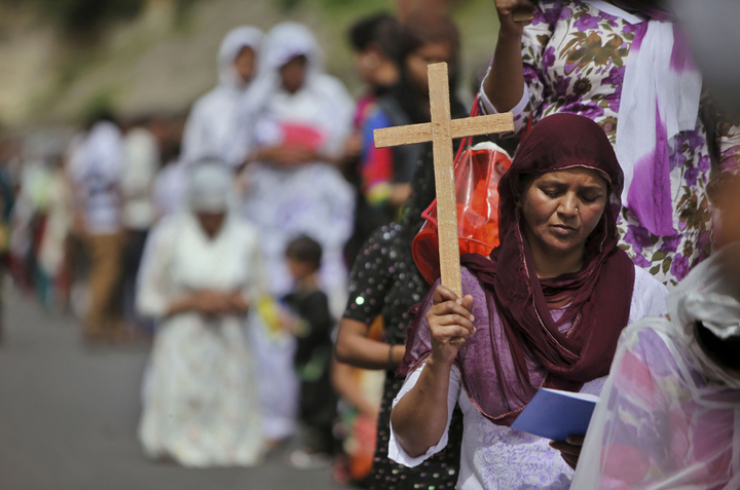 Nearly 23 attacks were carried out against Christians in India during this Christmas season, according to research by a persecution overseer group.
International Christian Concern (ICC), the group based in Washington, said the attacks gave birth to mass panic and fear and left several Christians hospitalized or imprisoned. One pastor, Prabhu Kumar, said 'never in my memory have we experienced the kind of hatred that we are experiencing now'.
The persecution created such fear among the Christian community that many Christians did not celebrate Christmas this time.
"As at the First Christmas, [there] has been joy, but under the shadow of fear. In some small towns and villages in central India, it [Christmas] was not celebrated in the open for fear of marauding hordes of the Sangha Parivar or a Police group which fancies itself the custodian of Hindu culture," Dr John Dayal, member of India's National Integration Council told ICC.
One particular attack happened on Dec. 19 when the Christmas celebration in a community hall in Rajasthan was interrupted by a radical Hindu group, the Vishwa Hindu Parishad. The group attacked more than 300 Christians.
Despite having permission to hold the event, over 20 Hindu radicals barged into the hall along with police personnel and began attacking the Christians. The mob pulled wires, and destroyed Christian literature.
"The holiday persecution experienced by Christians demonstrates the blatant disregard that the radical Hindu community has for its own constitution that guarantees freedom of religion," said William Stark, regional manager, ICC.
"Hindu hardliners have become bolder in recent months, demonstrating this by trying to shut down an entire holiday for a country of Christians. This has been one of the most violent Christmas seasons in recent history for India's Christians," Stark added, according to Christian Headlines.
In another incident, 30 Catholic seminarians and priests attempting to spread joy through singing Christmas carols were attacked and their car was torched outside of a police station in Madhya Pradesh.
"Indian Christians' trust in the government has become shaky in the wake of increased attacks on Christians and members of the clergy," Cardinal Baselios Cleemis, president of the Catholic Bishops' Conference of India, addressed the press following the attack.