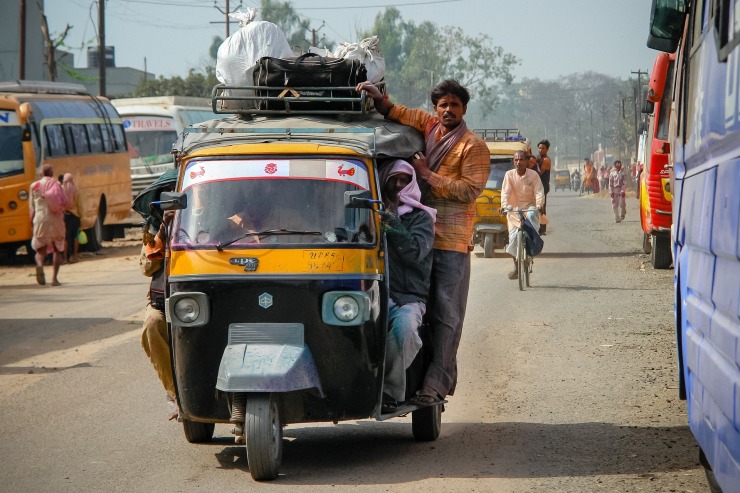 According to a Delhi-based interdenominational Christian organization that fights for the rights of Christian minorities, 154 incidents of violence against Christians were reported in 17 states in the first half of 2021.
The United Christian Forum (UCF) said in a July 10 press statement that its toll-free helpline number documented 154 incidences of violence against Christians around the country.
"This year hasn't been any different for Indian Christians except that Indian Christians across the globe came together to establish an exclusive day for themselves on July 3 and launched a decade of celebrations (2021-30) to honor the 2,000th anniversary of the earthly ministry of Jesus Christ," the UCF press statement noted.
"January witnessed the highest number of incidents with 34 followed by 28 in June, 27 in March, 26 in April, 21 in February and 16 in May," the statement added.
Chhattisgarh and Jharkhand recorded 22 occurrences of violence, while Uttar Pradesh and Karnataka reported 19 and 17 incidents, respectively.
Madhya Pradesh (15), Odisha (12), Maharashtra (nine), Tamil Nadu (six), Punjab (six), Bihar (six), Andhra Pradesh (four), Uttarakhand (three), Delhi (three), Haryana (two), Gujarat (two) and one each from Telangana, West Bengal, Assam and Rajasthan were among the states that saw violence against Christians, according to UCA News.
A total of 1,137 calls were received by the UCF helpline, with callers receiving assistance in the form of advocacy and assistance in reporting their complaints to authorities.
The team was successful in getting 84 people released from jail. In addition, 29 places of worship have reopened or are still holding prayer sessions. However, according to UCA News, just 18 first information complaints against violent perpetrators were filed.
Among the incidents, the most common occurrence was mob violence who would disrupt prayer meetings or church services by beating the Christian congregation, including the church pastors.