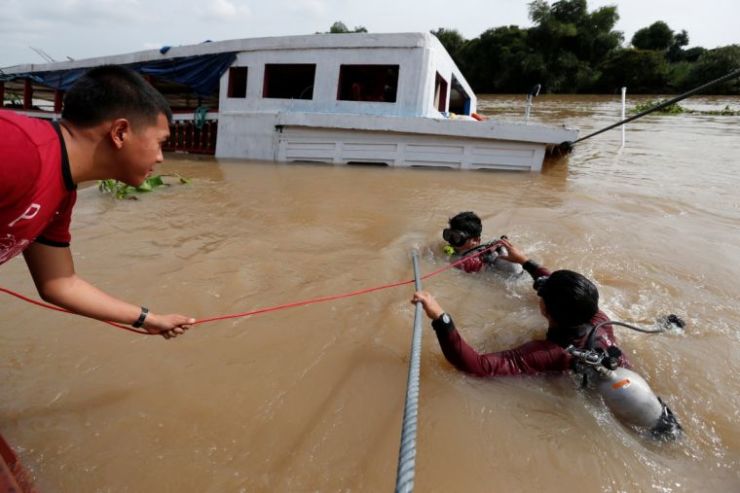 An overcrowded boat carrying Muslim pilgrims sank on Thailand's Chao Phraya river on Sunday, leaving at least 15 people dead.
The boat was packed with pilgrims returning from a mosque when it hit a concrete barrier.
According to the deputy governor of Ayutthaya, Rewat Prasong, a further 11 people are still missing and 14 are in hospital.
The boat's captain is in custody and facing a charge of negligence after allowing the two-deck boat to become overcrowded, a police spokesman told AFP.
"The boat has permission to carry about 50 people but it was carrying more than 100 people," said Ayutthaya police chief Sudhi Puengpikul.
It was very close to the shore when it hit the concrete barrier and started to take on water. It is believed many of the dead were trapped on the lower deck.
The Chao Phraya, which runs through Bangkok, is a commuting route filled with often packed boats plying the waterways at breakneck speed. It runs through the ancient Thai capital of Ayutthaya, whose riverside is studded with the remains of temples.
Accidents are common on the river as safety regulations are seldom enforced. Traffic is growing because of a huge upsurge in tourism, driven in part by an increase in visitors from China.