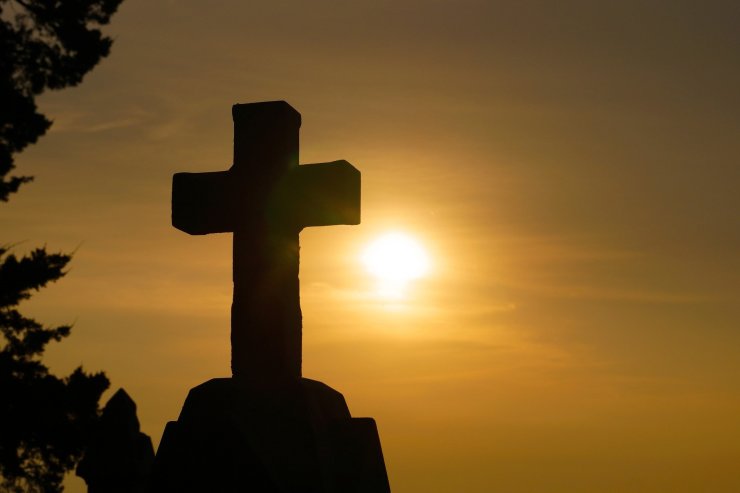 The morning after Christmas Day, the Christian community in Haryana found a life-size statue of Jesus Christ at the entrance to their historic church desecrated and the lighting inside the premises damaged.
The statue was vandalized between 12:30 a.m. and 1:40 a.m. Sunday after two unidentified men arrived on a motorbike and jumped over the main gate of the 19th century Holy Redeemer Church in Ambala district's cantonment area, the parish priest, Patras Mundu, told The Hindu newspaper.
The suspects first damaged the lighting and the decoration inside the premises and then threw bricks at the glass cage that housed the statue of Jesus, the priest said.
"While one of them was pulling down the lighting, the other was recording it on his phone. They were also in contact with someone over phone as if taking instructions. The face of one of the suspects is clearly visible and should not be difficult for the police to trace him," Fr. Mundu was quoted as saying.
The priest added that the suspects appeared to be acting at someone's behest, adding: "The agenda seems to disturb the Christian community."
Police told the media they are analyzing the footage of the incident.
Meanwhile, in Uttar Pradesh state's Agra city, about 280 miles from Ambala, Hindu nationalists burned effigies of Santa Claus, accusing Christian missionaries of using the tradition of gifts to commemorate the birth of Christ to convert people to Christianity, Republic World reported.
"As December comes, the Christian missionaries become active in the name of Christmas, Santa Claus and New Year. They allure children by making Santa Claus distribute gifts to them and attract them towards Christianity," Ajju Chauhan, the regional general secretary of the extreme Hindu nationalist group Rashtriya Bajrang Dal, claimed.
While Christians make up only 2.3% of India's population, the country's radical Hindu nationalists have been carrying out attacks on Christians under the pretext of punishing the minority for allegedly using monetary rewards to convert Hindus to Christianity.