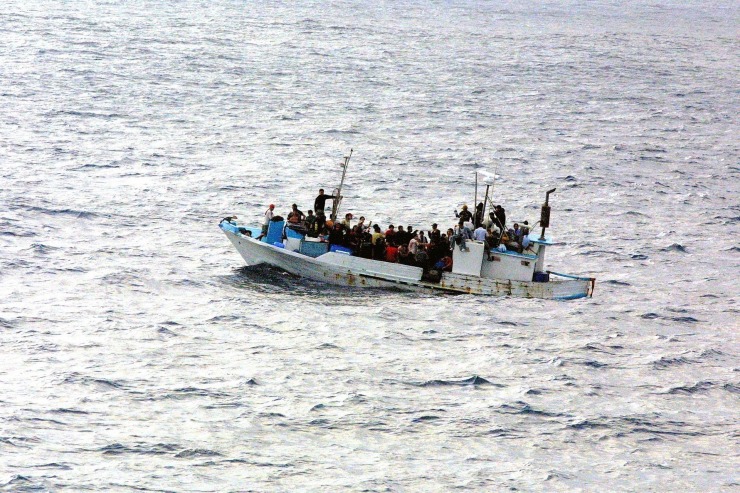 Since last month's military coup in Myanmar, thousands of refugees, including policemen and firefighters, have crossed borders to seek shelter in neighbouring countries like India and Thailand.
At least 114 people, including several children, were killed on March 26 when Myanmar's military leaders opened fire on protesting civilians. As a result of the horrific event, more refugees started to flood into India's Manipur and Mizoram.
The situation is especially tense in Manipur, where the state government is attempting to combat illegal Myanmar immigration.
According to a government order released last Friday, local authorities and civil society groups were banned from providing food and shelter to the refugees. On humanitarian grounds, medical treatment was only allowed in the case of serious injury.
"People trying to enter/seek refuge should be politely turned away," the order stated.
Furthermore, the order directed that Aadhar enrollment be suspended immediately and that the enrollment kits used in the process be held in safe custody.
However, due to public pressure, the local government was forced to reverse the order.
The State's Home Department said that its order had been misinterpreted. In the letter withdrawing the order, H Gyan Prakash, Special Home Secretary to the State government, wrote, "In order to avoid this misunderstanding I am directed to convey the decision of the government that it has decided to withdraw the letter dated 26.03.2021."
"The government has been taking all humanitarian steps . . . including taking them (refugees) to Imphal, to treat the injured Myanmarese nationals," the letter read.
In Mizoram, on the other hand, the number of people seeking refuge has surpassed 1,000.
According to a senior official from the Mizoram home department, "1,042 Myanmarese nationals have entered the state till Monday."
"While most of them are staying in border villages and are being provided with relief and shelter by local NGOs, some are living with their relatives," he told PTI.
The Home Affairs Ministry on March 10 wrote to the chief secretaries of Mizoram, Manipur, Arunachal Pradesh and Nagaland, as well as the Assam Rifles, which guards the Indo-Myanmar border, requesting that they track the influx of Myanmar refugees, identify illegal migrants and deport them.
Mizoram Chief Minister Zoramthanga, on the other hand, has said that because his state's people have ethnic links to Myanmar's Chin refugees, they can't ignore their plight.
The Chin, also known as the Zo, share the same culture and ancestry as the Mizos of Mizoram. Most of the Myanmarese who have taken refuge in Mizoram are from the Chin community.
Source: Times of India, Matters India, AsiaNews.it