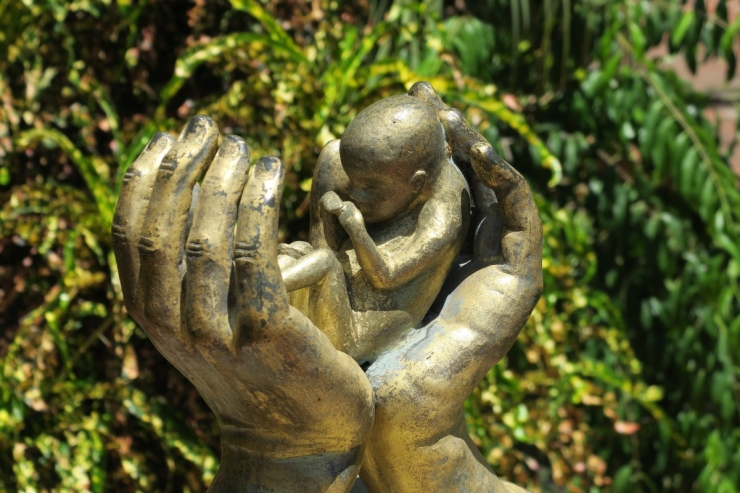 In order to defend the unborn and promote the pro-life cause in the nation, over 300 pro-life activists and Christians demonstrated at the inaugural National March for Life on August 10 in Jantar Mantar, Delhi, holding anti-abortion signs, singing Christian songs and saying prayers.
It was organised by the Catholic Charismatic Renewal Services in India and the Delhi Catholic Charismatic Service of Communion.
Auxiliary Bishop Deepak Valerian Tauro of Delhi, head of the pro-life commission in the archdiocese, spoke at the event and prayed that the "unjust killing of innocent and helpless children in wombs comes to an end."
"We are lucky because we are alive today and have gathered here. It is our moral obligation as well as a sacred duty to pray that people will be inspired by God to stop abortion," he said.
The Medical Termination of Pregnancy Act, which made abortion legal, was passed on this day 51 years ago.
Although the parliament expanded it to 24 weeks last year, abortion is permissible under the Act up to 20 weeks of gestation.
"Abortion takes place around the world and India is no exception. Being a Christian, at least we can try in our capacities to help stop this practice in our country," said Joseph John, a pro-life activist from Maharashtra.
As per recent statistics, India has 15.6 million abortions annually. The country has an unbalanced sex ratio as a result of the widespread practice of sex-selective abortion, which results in the termination of female fetuses. There are only 914 females for every 1,000 boys, according to the 2011 Census.
Life begins at conception, and recent scientific discoveries have revealed that infants born as early as 22 weeks have lived outside the womb. At 21 days, a baby's heart starts to beat. By 10 weeks, the child's critical organs have formed and are beginning to function, and the hands and feet are developing small nails. The baby's neurological system is ready to sense pain at 20 weeks.
Because of the inherent rights that come with being a human, including the supremacy of the right to life, a child is entitled to such rights from the time of conception.
"Human life is special and precious because we are made in the image of God who has made us," said Bishop Tauro. "It is confirmed again by prophet Jeremiah who said 'Before I formed you in the womb I knew you, before you were born I sanctified you.'"