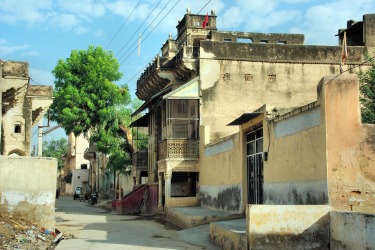 While the country is dealing with a fatal second wave of COVID-19, Christians continue to be persecuted.
According to the U.S.-based persecution watchdog International Christian Concern (ICC), radical Hindu nationalists killed a 52-year-old Christian man, the father of a pastor, and attacked other family members with swords and sickles.
Some 15 radicals attacked Pastor Ramesh Bumbariya's family at their house in Rajasthan's Bansawra District on Tuesday, claiming the family was attacked because they refused to forsake their Christian beliefs.
A member of the mob pointed a pistol at the pastor, but it did not fire. The gunman then directed it toward the pastor's father, Bhima Bumbariya, and fired a shot at the 52-year-old Christian.
Pastor Bumbariya was struck unconscious after his father slumped to the ground, ICC said.
The pastor and two other members of his family were taken to a government hospital in Udaipur city, but medical officials refused to accept the injured Christians because of COVID-19 restrictions.
The Christians were later admitted to a private hospital.
Pastor Bumbariya, a church planter who has built multiple house churches and faced accusations of "forced" conversion, was cited as stating, "I feel God has a clear purpose in keeping me alive."
"I will carry on the ministry God has given to me. We gave up so much already for the sake of our faith. They took away our agricultural land, they destroyed our house, now they want our lives. I am worried about my family and children; about what will happen to them when I am not around," the pastor added.