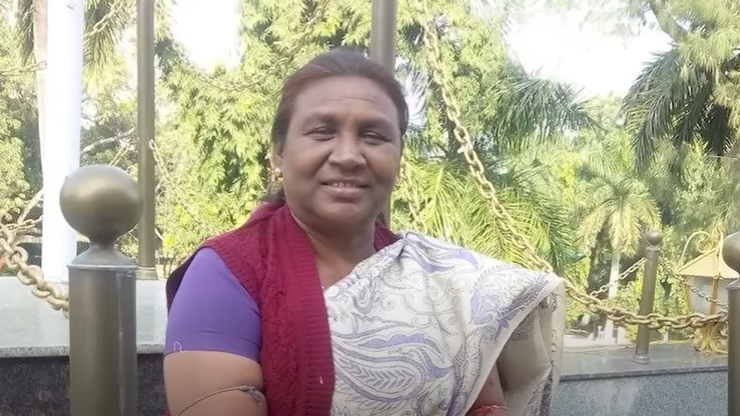 Five Christian organisations from Nagaland have written to President Draupadi Murmu urging her to cease more than four months of sectarian unrest in Manipur.
"We are writing to urgently appeal for your intervention to end the ongoing conflict in Manipur," read the memorandum.
The Nagaland Joint Christian Forum, Nagaland Theological Colleges Association, Christian Forum Dimapur,  Dimapur Baptist Women Union and Dimapur Baptist Pastors Fellowship were among the five Christian organisations who actively filed the memorandum.
"We earnestly request your support in rebuilding the churches and religious institutions that have suffered extensive damage due to the violence," Christian groups requested on September 3.
The plea was sent to Nagaland's governor, La Ganesan, and a copy was also given to Manipur's chief minister, N Biren Singh.
More than 350 churches have been burned in Manipur since the May 3 unrest between Kuki ethnic Christians and the Meitei Hindus.
"These institutions [churches] have historically played a vital role in fostering a sense of community, promoting values of peace and harmony and providing vital services to the people," said the Christian groups.
"What is happening in Manipur is a human rights violation," Reverend Zelhou Keyho, general secretary of the Nagaland Baptist Church Council, told UCA News, adding that the government has done nothing to quell the turmoil.
In order to show support for the people of Manipur, the Nagaland Joint Christian Forum planned a peace demonstration in Dimapur on September 3.
The four months of ethnic conflict have resulted in at least 181 fatalities and 50,000 displaced persons, the majority of whom were Christians.