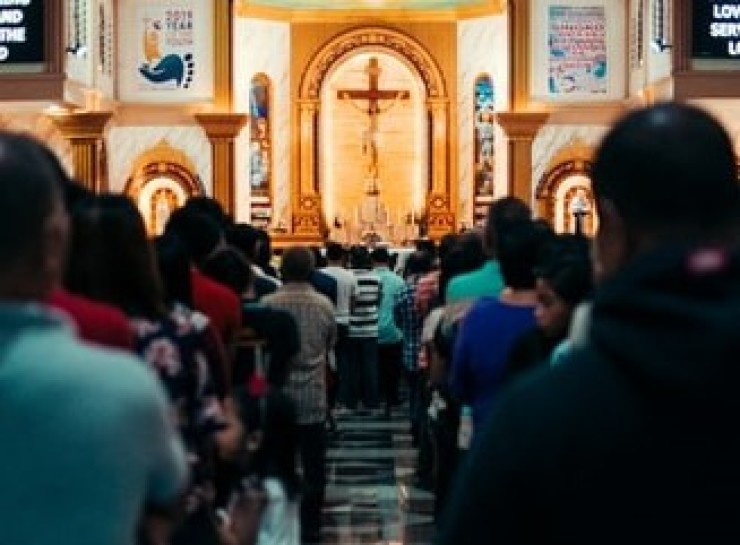 In a three-day assembly session beginning 28 December, Madhya Pradesh is planning to transfer the Freedom of Religion Bill, 2020 in order to restrain 'love jihad' cases in the state.
Love jihad is a conspiracy theory where it is believed Muslim men target women of other religions to convert them to Islam by feigning love.
While the right-wing groups aim to accuse Muslim men of marrying Hindu women, the new bill, according to state government sources, will skip the word 'Muslim' from it.
But several state leaders have recently started harassing Christian missionaries, accusing them of carrying out conversion activities in the name of providing service to others.
In an event held at the end of November in the tribal-dominated districts of Umaria and Badwani, Chief Minister Shivraj Singh Chouhan accused Christians of forcefully attempting to convert tribals.
In one of the events, Chouhan remembered how missionaries who tried to participate in large-scale conversions were taken on by Birsa Munda, a 19th century tribal freedom fighter from present-day Jharkhand.
He claimed that missionaries should provide services, but not in the hope of transforming the faith of the recipient. Any attempt to convert someone by offering allurement or by force is strictly punishable, he said.
Archbishop of Bhopal, Leo Cornelio denied the chief minister's claim and said the accusations were a part of BJP's politics.
"This is politics, not religion. Politicians make laws to create divisions in the society and to benefit electorally from them. My fear is that more laws you make the more rogues are likely to use them against minorities and the weaker sections," Corenlio told ThePrint.
"Everyone enjoys freedom of religion in the country. We don't forcibly convert people. Conversion is not man's activity… it's god's grace. One can always return to one's original religion," the Christian leader said.
Although several false cases were filed against Christians in Madhya Pradesh, the archbishop pointed out that the number of Christians in the country, including Madhya Pradesh, has not increased in the last three decades.
Allegations of forced religious conversions to Christianity is something the state has been combating for decades. 
In 1968, Madhya Pradesh was the first state to pass a law to curb religious conversions, including marriage, for any reason. The main intention of this was to arrest conversions from Hinduism to Christianity.