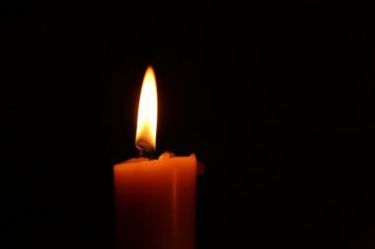 After months of sadness and constantly being one breath away from crying, I opened up to a friend. I told her about a relative who is suffering from dementia, and she said something very simple to me, "Loss brings grief."
It was a simple statement but profound. I knew that I was wistful, despondent, and heartsick, day in, day out, but I didn't realise that it was because I had lost something. When she explained that I was grieving, it made sense to me. I had lost someone; not to death, but to life's decay. Before realising why I was so melancholy, I hadn't allowed myself to grieve. Why? Because it seemed unnecessary.
After all, my relative wasn't dead. But I had lost him; at least, the man that he was - the tower of strength, the library of wisdom, the fountain of provision, the reservoir of viable solutions, the dam of protection keeping the terrors of the world at bay. He had changed, and the continued mental and physical decay hadn't ceased despite constant prayer and barraging God with bargaining chips.
Loss comes in many forms. We lose jobs, we lose money, we lose homes, we lose beloved things, we lose health, we lose friendships, we lose people. And when loss comes to us, it never comes alone.
There isn't a consensus on the stages of grief. Some experts identify five, others seven, and still others have more or less. But there are a few things that we can deduce about loss and grief.
Grieving is a process
It can take years, and impatience won't get you through it.
"For forty years I was grieved with that generation, And said, 'It is a people who go astray in their hearts, And they do not know My ways.'" (Psalm chapter 95 verse 10)
Don't rush yourself to, or through, any stage
The length of each stage varies and you aren't a robot, nor are the stages a magic formula that will bring you from wrecked to happy.
"Yet you do not know what your life will be like tomorrow. You are just a vapour that appears for a little while and then vanishes away." (James chapter 4 verse 14)
There's no order in which you'll go through the stages
Grieving isn't a mathematical formula. Though there are some common responses that grieving people feel, you may not experience all of them, and that's ok.
You don't need to grieve alone
Keeping grief to yourself isn't usually the best practice. Confiding in someone you trust can help you understand your loss, and give you support and advice as you walk through this period. I know my friend helped me identify what I was experiencing and move forward from being in denial.
"A friend loves at all times, and a brother is born for a time of adversity." (Proverbs chapter 17 verse 17)
You're grieving because you care
The extent of your grief depends on the value of the person or thing you've lost. Be humble enough to acknowledge the value of that person or thing and what being without them (or it) means to you.
"When she lost one of them, she swept her entire house, diligently searching every nook and cranny for that one lost coin." (Luke chapter 15 verse 8b)
Anger is part of the process
Be angry but don't hurt yourself or others with that anger. You may feel justified in lashing out because of your pain, but that's never okay.
"'Be angry, and do not sin': do not let the sun go down on your wrath," (Ephesians chapter 4 verse 26)
I'm still going through grief over my relative and his mental decline. I'm grieving what he's lost, and what his loss means for me. But I do have another, the only One who won't ever face decay. God is and has always been my true tower of strength, my library of wisdom, my fountain of provision, my reservoir of viable solutions, and my dam of protection keeping the terrors of the world at bay.
One day, whether near or far, my relative will go the way of all flesh, and I will miss him entirely, but I am not alone in my grief. And you aren't alone in yours. If you ask, God will be in it with you, comforting and guiding you in it.
"Blessed are those who mourn, for they shall be comforted." (Matthew chapter 5 verse 4)
And my final encouragement to you is what David says about God.
"You have turned for me my mourning into dancing; You have put off my sackcloth and clothed me with gladness" (Psalm chapter 30 verse 11)
Grief doesn't last forever.
You will get through it.
Republished from Christian Today UK.